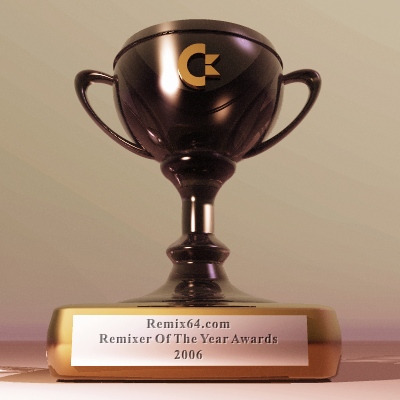 Remixer Of The Year - ROTY 2006 Cup
WINNERS: Feel free to showcase the cup on your homepages!

Disclaimer: Some of the votes have been disqualified for being invalid (i.E. incomplete data, releases from a different year, votes for newcomers who were not newcomers etc...). The results do not claim to be error-free.