About Remix64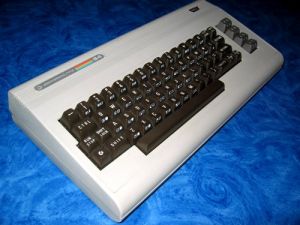 Hello, and welcome to Remix64.com. If you're here, you will probably be a fan of Commodore 64 and Amiga music, and more specifically, the remixes of that music into modern forms.

As you know, the Commodore 64 and Amiga computers had great soundchips. And, importantly, great musical talents that pushed these machines to their limits to create more evocative soundtracks than had ever been heard before.
This site is a portal to the surprisingly unified world of Commodore music remixing and music, containing news, reviews, charts and chat, and this file is your guide to the scene we love.

Here is your friendly guide to Remix64.com, and remixing in general.

How may we help you?
---
The site is split into three main sections:
a Magazine section, which is news, reviews, articles, etc...


a Music section, which deals with the nitty gritty of allowing you access to all those lovely remixes out there


a Community section, where you can hang out and meet the other remix sceners
NEWS

News that might be of interest to the C64 remixers, whether it be technical, eventful, or competitional.
EDITORIAL

Every month the Remix64 editor muses on the scene or the nature of creativity, or Badgers, or whatever.
ARTICLES

Miscellaneous articles that provide depth to the scene: from arguments to tongue-in-cheek reports, it's all here.
REVIEWS

CD and occasional software reviews.
INTERVIEWS

Exclusive interviews with most of the major remix and SID figures. Here's where you put an opinion to the face...
TUTORIALS

Occasional tutorials on technical issues.
THE CD

There have been two CDs with the name
Remix64
: the first was a journey into 80s sounding SID covers, and the second is an epic collection of soundtracks. Here's where you find information on them.
C64 CHARTS

virtually all C64 remixes of note are represented here: the voting is for members of Remix64, which is free to join, of course.
AMIGA CHARTS

virtually all Amiga remixes of note are represented here: the voting is for members of Remix64, which is free to join, of course!
LISTENER'S REVIEWS

Charts are all very well, but sometimes you want more detail. Here are named reviews from Remix64 members
COMPETITIONS

If you want to compete, here's the place!
CHAT

Directs you to the Remix64 IRC channel.
MESSAGEBOARD

THE place for C64 and Amiga remix & scene news.
MEMBER DIRECTORY

Who else has joined? You might be surprised!
BECOME A MEMBER

Join up, you know you want to!
Advantages:
you can enter competitions and you can vote on and review remixes, which is the real participation! If you're a remixer, then your account can be linked to your remixes...
Disadvantages:
you might lose hours of your life enjoying yourself!
MY REMIX64

If you're a remixer, then My Remix64 will allow you to annotate comments to your remixes to give extra-detailed information. The files themselves are either hosted at the mighty
Remix.Kwed.Org
,
AMIGAremix
, or at an alternative download location. Either way, if you upload a remix, you really should join!
See you in the mix! 😊
- The Remix64 Staff