D.A.Wilson - Turrican II - The Great Bath - Blue Sky Remix
Track info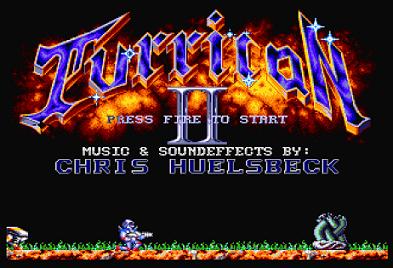 Arranged by:
Member profile:
Original composed by:
Duration:
2:30
Released:
28/02/2006
All-Time charts position:
403
Score:
79%
Story
This is a remix of Chris Huesbeck's truely brilliant Turrican II music The Great Bath - the Turrican II sound track has to be one of the finest examples of computer music of the era. It is a fine composition in it's own right.
In answer to some who have complained about the mastering quality of some of my remixes - a lot of the problem is due to my MP3 encoder causing some weird phasing effects across the stereo field.

Believe me the DAT & .wav masters sound MUCH better.

Dan.
UPDATE: Please don't download this version see my HQ encoded version of this submission:
In answer to several comments about the sound quality of my original Turrican submission I've re-encoded the raw pcm off the DAT master at a much higher bit rate.
Shouts
Good stuff! Not much suprises, but a very professional made remix.
Wow I love it
A worthy candidate for a remix. Now, there have been a lot, but I like the dance theme of this one.
Nice remix - slightly Enya in places...
Wonderful atmosphere! Love the choice of "smooth" and "soft" instruments...
OMG I love this song! Brings a tear to my eye.
Very nice tune! Nothing else to say. Is there a chance to get the raw version?,-)
Very precious version of this classic tune; one of my favorite versions
A very good version of the "maybe the best Amiga Tune ever" Masterpiece from CH. Wonderfull done.:-)
Great mix, great arrangment :D
Nicely done.
Reviews
No reviews available.
Make your vote and be the first to submit a review!