ROTY - Remixer Of The Year 2018
The show kicked off on 17th february 2019 at 18pm, hosted by Ziona, Leoni, Slaygon and Boz. As always, the show featured a run-down of the scene-happenings of 2018, along with what was popular at RKO and AR each month.
The Best Newcomer Award 2018 was given to Vaggelis Papadopoulos who impressed with his metal works. MRT managed to win the most votes as Best Veteran.
SHEN LON was awarded the Best Amiga Remix for his Turrican 1 Level 5 remix. Commando High Score by FastLoaders managed to score the most popular C64 Remix of 2018.
A very surprised and moved LaLa was given the Lifetime Achievement award for being constantly around since day one of the remixing scene, writing numerous reviews, oragnising projects and for being an ever helpful and decent fellow.
The main award was handed out to SHEN LON, making him Remixer Of The Year 2018!
Congratulations everyone! Well deserverd, and thank you for all your contributions. You're all winners!
Who made the best remixes in 2018? Who was most active and supportive?
For special achievements around the remixing scene during the years.
| | | |
| --- | --- | --- |
| Rank | Name | Score |
| 1. | LaLa | - |
Who made the greatest debut in 2018?
Who do you think deserves this award in 2018 for providing great remixes over a period of 5 years or longer?
What was the c64 remix that impressed you most in 2018?
What Amiga remix did you like best in 2018?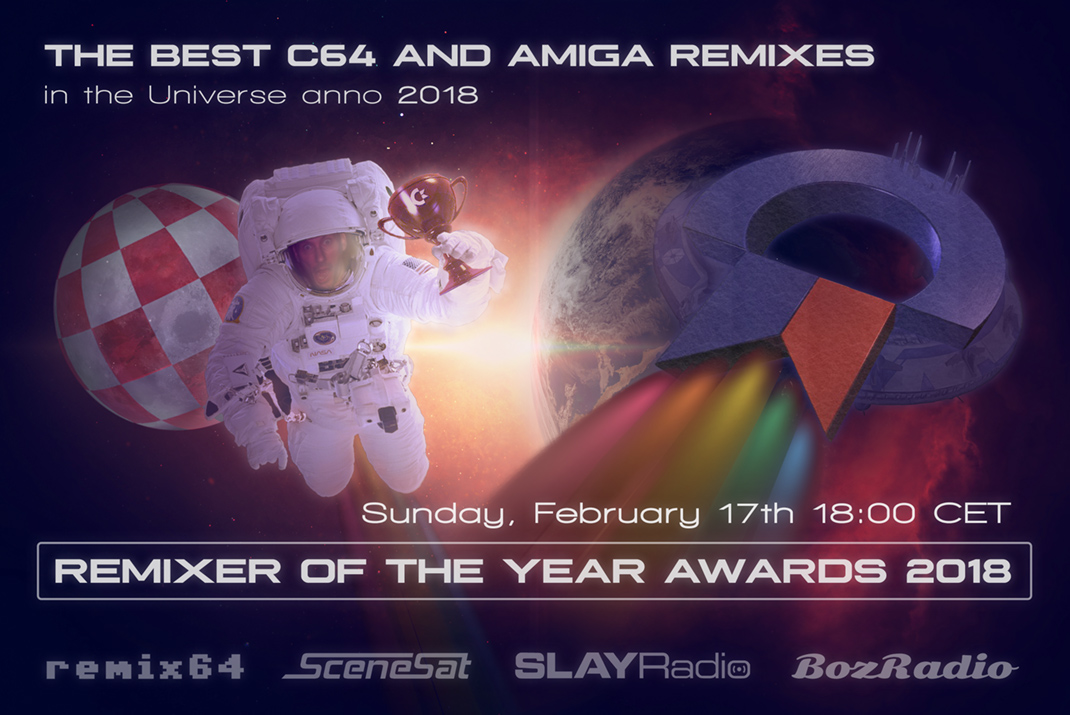 ROTY - Remixer Of The Year 2018

Disclaimer: The results are based on votes made by the Remix64.com community. Errors and omissions excepted.

» Report an error
---
Congratulations to SHEN LON and to EVERYONE who made it to the lists. Thanks for being the scene!
---
Martinland
17/02/2019 21:31
Nice remixing year that was. Congratulations all around!
---
Well done everyone. Sadly I was not home so I could not listen to the stream.
---
XxDUSTYxX
18/02/2019 06:02
Great show! Congrats to SHEN LON and all Remixers.
Thanks for your votes and the support!
---
I'm very proud to have received an award so important for our community.
Thanks for your votes.I'm still so emotional about this.
A thought goes to Ben Daglish who gave me the inspiration for some tracks that were really appreciated by RKO users.
Thank you again!!!!
SHEN LON
---