LaLa - Hades Nebula (Ben Daglish Tribute)
Track info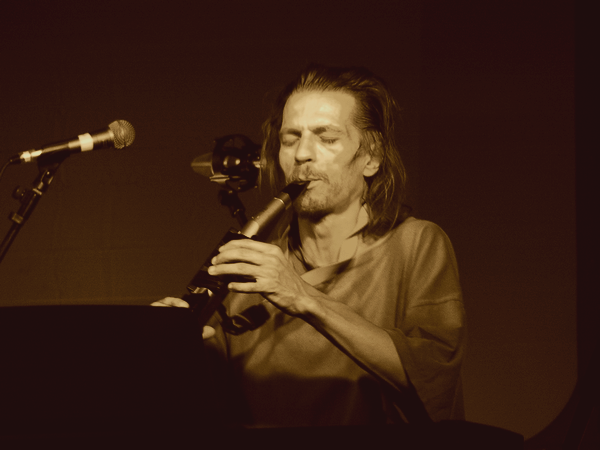 Arranged by:
Member profile:
Original SID:
Original composed by:
Also check out:
Duration:
4:39
Released:
30/10/2018
All-Time charts position:
94
Score:
94%
Story
It's been almost a month since Ben left us. When I first read the news of his passing, I was shocked as I had no idea about his ongoing battle with cancer. On that night I sat down and poured all my sorrow into creating this new remix...
(Audio samples of Ben Daglish courtesy of C64Audio.com from the Back In Time Live DVD. Many thanks to Chris Abbott for allowing me to use them in this track!)
(Picture of Ben taken by me at BIT Live 2003.)
If you'd like to listen to a version of this track without the Ben samples in it:
soundcloud.com/imre-olajos/hades-nebula-for-ben-no-samples
Shouts
I still have goosebumps!!!
Nice tribute!
During the SlayRadio tribute show, this amazing track was the one before I went on-air with Zio and Slaygon. It caused goosebumps that hard it was difficult to speak after. It is an amazing tribute to one of the most brilliant composers ever on C64.
Awesome
I'm crying:'(... Thank you LaLa
This is so good, wonderful tribute!
Hades Nebula always works :)
Dreamy and epic track! - I really like your instruments and arrangement. Please let me know if I can get just the track for relaxing. Hearing Ben (honor be his memory) makes me sad. I'd like to enjoy your track thinking of Ben but with less mourning.
This is a very good tribute!
Rest in peace, Benn!
This is so beautiful I find it hard to describe. Kind of reminds me of Jean Michel Jarres's "Ron's Piece". If only I could get a tribute this beautiful one day.
Thank you for this tribute, LaLa!
Adore the old school synth vibe going on here. Turn the volume up and close your eyes.
I cant be 100% objective to LALA cause he introduced me to the site and took me by hand and show me that enormous community!! So I consider him my Godfather!! Godfather you did amazing job as always!!
Always giving me the chills when listening to it. Such an amazing piece of music. Just one thing: for me, the track wouldn't be complete without the samples from Ben! I love you, LaLa!;)
Reviews
No reviews available.
Make your vote and be the first to submit a review!