Markus Klein (LMan)
Member Profile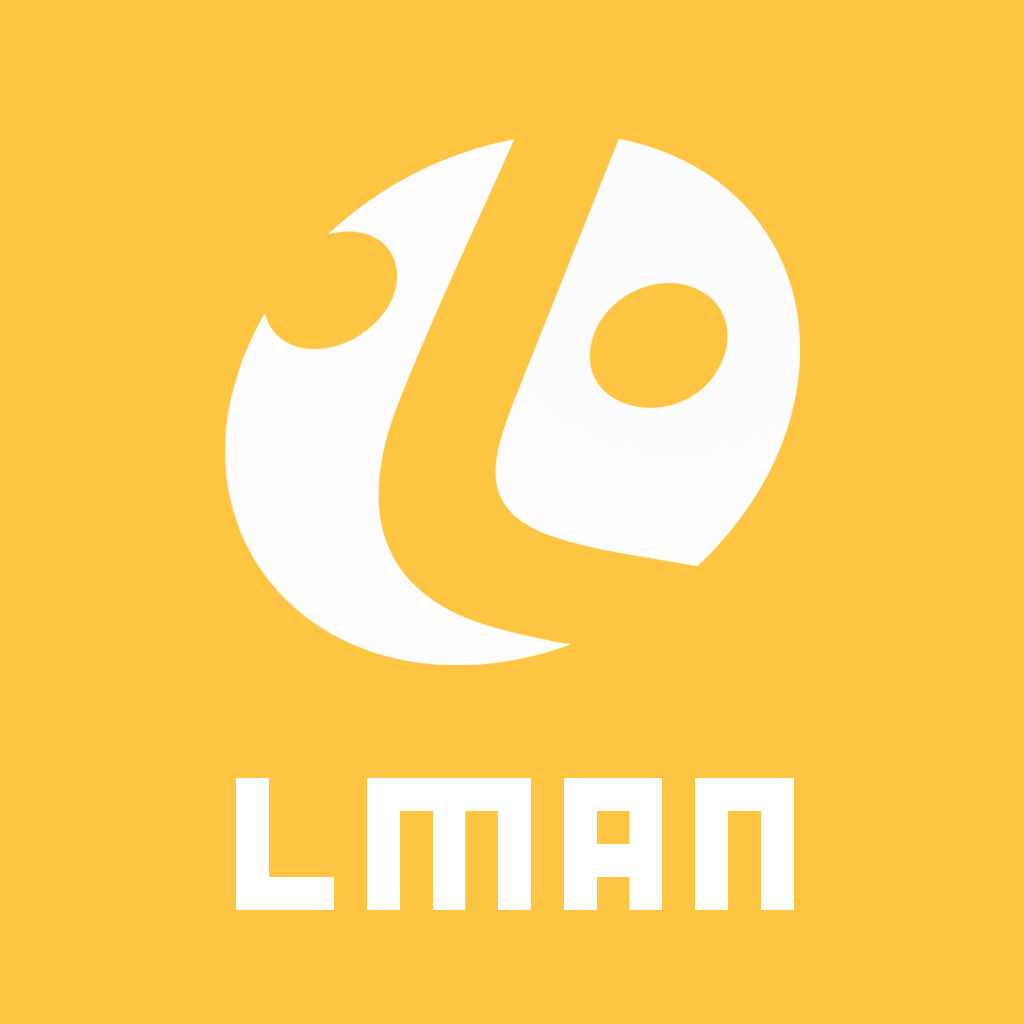 Handle:
LMan
Real name:
Markus Klein
Homepage:
Contact:
Location:
Germany
Joined Remix64:
January 1970
Remix projects:
Composer profile:
Voting profile:
About me
Support
You can grab my albums for free at bandcamp, however if you wish to support my works, consider entering any amount into the pay what you like box. Thank you!
markus-klein-artwork.de/music/
Bio
Electronic music since 1990
I've made my first steps with music in the 80s, playing keyboard, later owning a Roland E5. On my brother's c64 I made my first electronic music arrangements. Later on, my first self-earned money went into buying an Amiga, for the 4-voice 8-bit sample player goodness. Next up were various PCs, using wave-table soundcards. Nowadays I'm creating my SIDs in CheeseCutter, and other music in Propellerhead Reason.
In 2015 I've entered the SID composing scene, where I've released several acclaimed tracks at CSDb. I've since joined MultiStyle Labs, Oxyron, Performers and last but not least, Maniacs of Noise.
About Remix64
Neil Carr & me have launched Remix64 in '01. It was born out of the idea of combining our efforts to create a c64 remix related magazine (which Neil had just then initiated), and to create a forum for background data, voting and discussion for the tunes released at Remix.Kwed.Org.
Motto
Be open minded.
Connect
Homepage:
Facebook:
www.facebook.com/MarkusKleinArt
YouTube:
CSDb:
Soundcloud:

Natascha's photography page:
Achievements
ROTY 2009
ROTY 2006
ROTY 2001
3 Best c64 Remix
3 Remixer Of The Year (c64 or Amiga)
Releases
keyboard_arrow_downReleased
Title
Remixed by
Duration
Platform
Composed by
Score
26/09/2023

I

California Games
LMan
3:53
Remix.Kwed.Org

Chris Grigg
81%
07/08/2023

I

Censor Groove
Censor Design
3:51
Remix.Kwed.Org

Fredrik Ternell, Marcus Lagré, Markus Klein
95%
27/03/2020

I

X'98
LMan
4:51
Remix.Kwed.Org

Reyn Ouwehand
94%
29/06/2018

I

Vortex (Chillout Mix)
LMan
4:54
Remix.Kwed.Org

Markus Klein
88%
23/10/2017

I

Vortex
LMan
3:12
Remix.Kwed.Org

Markus Klein
89%
23/10/2017

I

Mad Scientist
LMan
3:21
AmigaRemix

Markus Klein
81%
15/09/2013

I

Giana Wailers
LMan feat. Marcel Donné
2:51
Remix.Kwed.Org

Chris Hülsbeck
92%
11/04/2011
Cannon Fodder "War"
Jon Hare/Markus Klein/Andrew Barnabas/Richard Joseph
3:27
Scene Albums

Jon Hare, Richard Joseph
0%
22/07/2008

I

R

Rampage
LMan
3:52
Remix.Kwed.Org

Russell Lieblich
82%
07/04/2008

I

Formula One Simulator (feat. Boz)
LMan
4:04
Scene Albums

Rob Hubbard
89%
08/02/2008

I

War 2008
Jon Hare/Markus Klein/Andrew Barnabas/Richard Joseph
3:28
AmigaRemix

Jon Hare, Richard Joseph
76%
15/03/2006

I

R

Robocop Title
Andy Gilmour & LMan
4:22
Remix.Kwed.Org

Jonathan Dunn
96%
01/02/2006

I

R

Trantor
Wobbler & LMan
4:23
Remix.Kwed.Org

David Whittaker
83%
30/09/2004

I

R

The Eidolon
LMan
3:16
Remix.Kwed.Org

Charlie Kellner, David Levine
88%
20/08/2004

I

Synth Dive
LMan
3:23
Remix.Kwed.Org

Michael Winterberg
74%
15/02/2004

I

R

Shape
LMan
3:33
Remix.Kwed.Org

Johannes Bjerregaard
81%
10/02/2004

I

R

Family (Hard n Heavy)
LMan
4:35
Remix.Kwed.Org

Chris Hülsbeck
89%
08/02/2004

I

R

Ghosts n Goblins (Revised)
LMan & Larsec
6:08
Remix.Kwed.Org

Mark Cooksey
90%
11/09/2003

I

R

Bravestarr
LMan & Sunflower
6:45
Remix.Kwed.Org

David Whittaker
77%
12/10/2002

I

R

Froehn (Carnival In Rio Mix)
LMan
2:49
Remix.Kwed.Org

Frank Wienberg
76%
04/08/2002

I

Turrican I Loader (The Machine Is Back)
LMan
2:58
Remix.Kwed.Org

Stefan Hartwig
80%
21/06/2002

I

Defender of the Crown (Rebecca's Theme)
LMan
4:35
Scene Albums

Jim Cuomo
82%
21/06/2002

I

Human Race
Second Face vs. LMan
3:06
Scene Albums

Rob Hubbard
64%
21/06/2002

I

Nemesis the Warlock
Wobbler & LMan
7:05
Scene Albums

Rob Hubbard
79%
20/06/2002

I

Follow Me Back In Time (Progressive Sample III)
LMan & Sunflower
3:33
Remix.Kwed.Org

Rob Hubbard
84%
20/06/2002

I

Follow Me Back In Time (Trance Sample III)
LMan & Sunflower
3:44
Remix.Kwed.Org

Rob Hubbard
75%
02/01/2002

I

R

Scroll Machine (5th Dream About Happiness)
LMan
4:09
Remix.Kwed.Org

Jori Olkkonen
89%
26/11/2001

I

R

Turrican I End Titles
LMan
4:37
Remix.Kwed.Org

Ramiro Vaca
89%
04/10/2001

R

Clystron (Megamix)
GoA - Gathering of Arrangers
8:47
Remix.Kwed.Org

Thomas Detert
86%
04/10/2001

I

Clystron (Subtune 1: Loader)
LMan
2:17
Remix.Kwed.Org

Thomas Detert
86%
04/10/2001

I

R

Clystron (Subtune 6: Hiscore)
LMan
4:12
Remix.Kwed.Org

Thomas Detert
86%
03/06/2001

I

Enigma Force
LMan & Sunflower
2:49
Remix.Kwed.Org

Fred Gray
80%
09/05/2001

I

R

International Karate (LManic Chop Suey Club Mix)
LMan
7:11
Remix.Kwed.Org

Rob Hubbard
86%
26/03/2001

I

International Karate (LManic Hiyyyah! Remake)
LMan
10:44
Remix.Kwed.Org

Rob Hubbard
91%
22/01/2001

I

Wizball Highscore
LMan
2:51
Remix.Kwed.Org

Martin Galway
79%
27/10/2000

I

R

Turrican II Loader (LManic Mix)
LMan
6:59
Remix.Kwed.Org

Stefan Hartwig
77%