Johan Danielsson (JLD)
Member Profile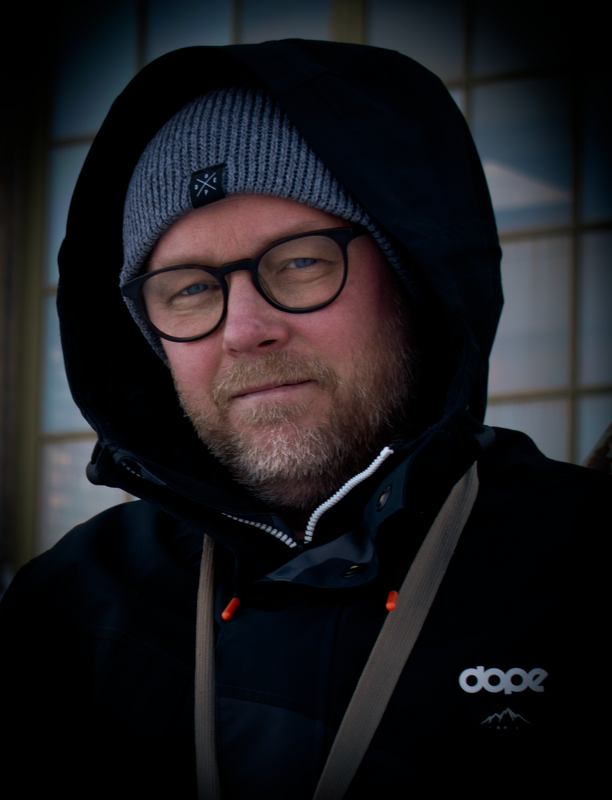 Handle:
JLD
Real name:
Johan Danielsson
Contact:
Location:
Sweden
Born:
1975
Joined Remix64:
August 2003
Remix projects:
Voting profile:
About me
Greetings everyone!
My name is Johan Danielsson and I live in a small town called Grängesberg in the middle of Sweden with my wife and 2 older kids. I work as a network technician at Spendrups Brewery.
At my spare time I used to be active in a sport called Bandy where I in the last 4 years have been a coach for a senior team. But now I have retired and got more free time to do what I really like. Make music!
One of my other big interest is going to festivals and concerts. Every year I go to Download Festival in Donnington which is the highlight of the year. Great music, good beer and super nice people!
I started composing on C64 and Future Composer sometime 89-90 I think. Most of the tunes I did is really crapy, but 1 or 2 is maybe ok.
deepsid.chordian.net/?file=/MUSICIANS/J/JLD
One of my old SIDs was released on vinyl by a indie company called Jahtari and the artist Soom T.
Soom T - Dirty Money (Live at Electrochoc 2011)(My SID is called Reggae2)
Later I moved on to Amiga and Soundtracker. I was a member in Rage where one of my tunes was in their demo called Let Beauty Loose. If I don't remember wrong that demo was in a compo arranged by Datormagazin where we ended up on 3rd place
At that time, I was also making music for a Techno group called Cybernetic Destiny which had the chance to sign a record deal with a label called Sarek Records. Unfortunately, we split the group before we meet up with the label and sign any contracts.
And now, the year 2020. I bought myself a new computer and started up making some music again. It was a slow start and I had problems to come up with ideas. So to get some inspiration I thought it would be great to try and do a remix of a SID tune. 8 remixes and 2 other releases so far 2020 and hopefully more to come.
The Remix64 community are a fantastic place to be in. I really like the instant feedback you get when you release something and above all, all the nice people in the community.
Cheers!
this info dated 2020-10-22
Achievements
ROTY 2022
1 Remixer Of The Year (c64 or Amiga)
R64 20th Anniversary Compo
3 Remixer with the Mostest
1 Least Recognized Remixer
ROTY 2020
2 Best Newcomer (c64 or Amiga)
Releases
keyboard_arrow_downReleased
Title
Remixed by
Duration
Platform
Composed by
Score
14/08/2023

I

SEC-T 2023 (feat. Oscar Danielsson)
JLD
4:05
Remix.Kwed.Org

Alexander Wiklund
84%
07/08/2023

I

Good Enough (RKO edit)
JLD & ziona
4:14
Remix.Kwed.Org

Stellan Andersson
95%
09/04/2023

I

Amazing Electricity
JLD
3:08
Remix.Kwed.Org

Cris
84%
05/04/2023

I

The DemoSceniors
JLD
3:55
Remix.Kwed.Org

Figge Wasberger
90%
13/11/2022

I

Massive Wormhole
Rock & JLD
3:53
Remix.Kwed.Org

Sami Seppä
96%
07/10/2022

I

On Solid Ground
JLD
3:38
Remix.Kwed.Org

Johan Samuelson
95%
12/08/2022

I

Master Sarge
JLD
3:43
Remix.Kwed.Org

Alexander Wiklund
96%
14/07/2022

I

Bait & Switch
JLD
4:09
Remix.Kwed.Org

Johan Samuelson
94%
01/06/2022

I

Hypnopompa
JLD
3:38
Remix.Kwed.Org

Antti Hannula
95%
25/04/2022

I

R

Smile to the Sky
Rock & JLD
10:05
Remix.Kwed.Org

Geir Tjelta
97%
20/02/2022

I

Lethal Xcess Level 4
JLD
3:10
AmigaRemix

Jochen Hippel
86%
06/02/2022

I

R

Missing you
JLD
4:45
Remix.Kwed.Org

Sami Seppä
92%
03/02/2022

I

Crush
JLD
3:24
Remix.Kwed.Org

Stellan Andersson
86%
16/01/2022

I

We Are Demo
JLD
3:11
Remix.Kwed.Org

Alexander Wiklund
93%
06/01/2022

I

R

Platoon
JLD & Dr.Future
4:09
Remix.Kwed.Org

Jonathan Dunn
93%
27/12/2021

I

R

Lazy Bytes
JLD
3:53
Remix.Kwed.Org

Glenn Rune Gallefoss
90%
21/06/2021

I

R

Great Tune
JLD
4:24
Remix.Kwed.Org

Kim T. Christensen
87%
02/06/2021

I

Frost Point (Smack My Mix Up)
JLD
3:42
Remix.Kwed.Org

Peter Siekmann
90%
12/05/2021

I

Gin and Electronic
JLD
4:35
Remix.Kwed.Org

Figge Wasberger
84%
26/04/2021

I

Contest Demo 4 (Back to the 80s Remix)
JLD
3:35
Remix.Kwed.Org

Sami Seppä
86%
13/04/2021

I

200 toppisar (Dra en folkis med Dynamit Harry mix)
JLD
3:04
Remix.Kwed.Org

Andreas Samuelsson
82%
20/01/2021

I

R

Six Hours (Hardstyle Remix)
JLD
2:55
Remix.Kwed.Org

Alexander Wiklund
79%
01/12/2020

I

Fight the Machine
JLD
3:32
Remix.Kwed.Org

Lasse Öörni
83%
16/11/2020

I

R

I Hate Marshmallows (Stay Puft Remix)
JLD
2:54
AmigaRemix

Deejay
84%
07/10/2020

I

Rocky Star (Outrun Remix)
JLD
3:42
Remix.Kwed.Org

Kim T. Christensen
83%
09/09/2020

I

R

So-Phisticated III (Part 3) (Inside my C64 Remix)
JLD
3:38
Remix.Kwed.Org

Edwin van Santen
87%
31/08/2020

I

R

So-Phisticated III (part 1) I Adore My C64 Edit
JLD
3:50
Remix.Kwed.Org

Edwin van Santen
88%
18/08/2020

I

Alloyrun
JLD
3:26
Remix.Kwed.Org

Jeroen Tel
83%
15/06/2020

I

Zack Theme
JLD
3:44
Remix.Kwed.Org

Steven Diemer
81%
29/05/2020

I

R

Last Hero
JLD
3:39
Remix.Kwed.Org

Kim T. Christensen
88%
09/05/2020

I

R

Sober Days (Drunk Remix)
JLD
3:45
Remix.Kwed.Org

Sami Seppä
72%
15/04/2020

I

R

D.Y.S.P.I.D.C.E (part 2) - JLD Remix
JLD
2:59
Remix.Kwed.Org

Sami Seppä
85%