XxDUSTYxX
Member Profile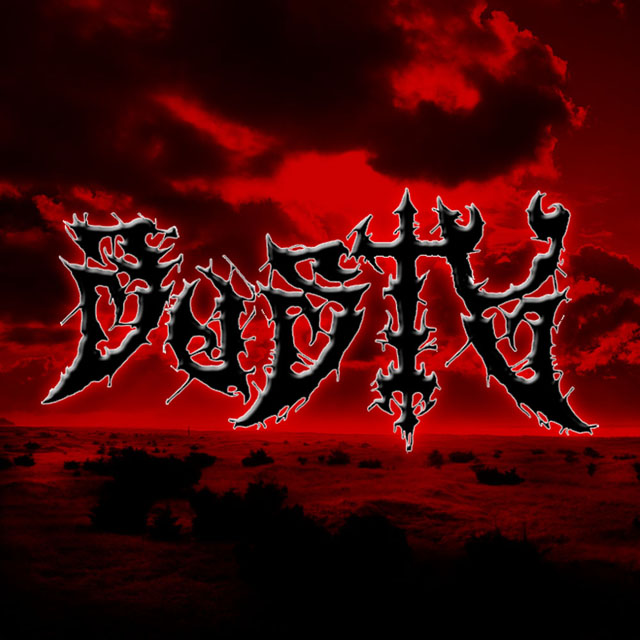 Handle:
XxDUSTYxX
Homepage:
Contact:
Born:
1975
Joined Remix64:
June 2006
Remix projects:
Voting profile:
About me
Hi! Nice to see you here on my profile. 😊
In the early 1990's I started composing my first MODs with 4-channel-Soundtracker (AMIGA500),
then I used NoiseTracker, Startrekker, Protracker, Oktalyzer and last but not least OctaMED (AMIGA1200).
Those were the days! 😉
I'm a big fan of (technical Death-)Metal & Rock, Amiga & C=64 music, good ol' 8-bit Chiptunes, 80s music and I also enjoy dark and dramatic film scores and classical music.
Several years ago I used to play in various metalbands, but now I'm into homerecording Remixes and my own tracks again - if I can find the time!

At this point I would like to thank
Karsten Obarski,
Lars Hamre,
Anders Hamre,
Sven Vahsen,
Rune Johnsrud,
Teijo Kinnunen
Pex Tufvesson
and Anders Berkeman!

C=64 and AMIGA will always have a special place in my heart! ♥
Achievements
ROTY 2021
ROTY 2019
ROTY 2018
2 Best c64 Remix
3 Best Veteran (c64 or Amiga)
ROTY 2009
Releases
keyboard_arrow_downReleased
Title
Remixed by
Duration
Platform
Composed by
Score
14/07/2022

I

R

Fist2 - The Legend Continues (feat. Vaggelis)
XxDUSTYxX
3:48
Remix.Kwed.Org

Neil Brennan
94%
24/08/2021

I

R

Beat To The Pulp - Metal Tribute (2021)
XxDUSTYxX
3:10
AmigaRemix

Eike Steffen
92%
19/04/2021

I

Delta - S12 - Metal Tribute (2021 Rework)
XxDUSTYxX
5:00
Remix.Kwed.Org

Rob Hubbard
89%
18/08/2020

I

R

Tusker - 03 - Metal Tribute (2020 Rework)
XxDUSTYxX
4:42
Remix.Kwed.Org

Matt Gray
94%
29/06/2020

I

Elvira - Garden Level (Metal Tribute)
XxDUSTYxX
3:42
AmigaRemix

Dave Hasler
91%
15/03/2020

I

Shadow of the Beast - Inside The Tree (Metal Tribute)
XxDUSTYxX
3:29
AmigaRemix

David Whittaker
92%
24/10/2019

I

R

The Last V8 (Metal Tribute)
XxDUSTYxX
2:38
Remix.Kwed.Org

Rob Hubbard
91%
27/03/2019

I

Echoing (2019 Metal Version)
XxDUSTYxX
2:51
AmigaRemix

Banana
87%
23/04/2018

I

R

Delta (Subtune 12 - Metal Version)
XxDUSTYxX
5:20
Remix.Kwed.Org

Rob Hubbard
91%
08/07/2017

I

R

Metal Tusker (Subtune 03)
XxDUSTYxX
4:55
Remix.Kwed.Org

Matt Gray
90%
26/04/2017

I

Apidya - Meadow's Edge
XxDUSTYxX
4:20
AmigaRemix

Chris Hülsbeck
90%
01/05/2010

I

Beat 'Em Up - Part I (Martial Arts medley).mp3
XxDUSTYxX
4:24
Remix.Kwed.Org

Matt Gray
89%
30/10/2009

I

Warhawk 2k9 Rework
XxDUSTYxX
4:36
Remix.Kwed.Org

Rob Hubbard
76%
05/04/2009

I

To be on Top S2 (2k9 Rework)
XxDUSTYxX
3:39
Remix.Kwed.Org

Chris Hülsbeck
89%
14/01/2009

I

R

TURRICAN 2009 MetalMedley
XxDUSTYxX
7:18
AmigaRemix

Chris Hülsbeck
84%
22/09/2008

I

Ark Pandora (Ebony and Ivory Remix 2008)
XxDUSTYxX
2:43
Remix.Kwed.Org

Ben Daglish
62%
02/06/2008

I

R

Metalzoids (Zoids for 6 strings and doublebass)
XxDUSTYxX
4:59
Remix.Kwed.Org

Rob Hubbard
83%
17/04/2008

I

Warhawk - Subtune1 - Plain RMX 2k8
XxDUSTYxX
4:10
Remix.Kwed.Org

Rob Hubbard
64%
12/04/2008

I

Jim Power LEVEL1 (Jump'n'Shoot RMX2007)
XxDUSTYxX
3:30
AmigaRemix

Chris Hülsbeck
80%
12/04/2008

I

Echoing 2k8 (GUITAR REMIX)
XxDUSTYxX
3:31
AmigaRemix

Banana
83%
22/03/2008

I

To be on Top - S2 (RMX2008)
XxDUSTYxX
2:37
Remix.Kwed.Org

Chris Hülsbeck
78%
08/02/2008

I

R

Super Cars II - Intro(2007RMX)
XxDUSTYxX
3:29
AmigaRemix

Ian Howe
79%
05/02/2008

I

Zoids Orchestral2008
XxDUSTYxX
5:13
Remix.Kwed.Org

Rob Hubbard
61%
16/01/2008

I

The Last Ninja2 - Level1 (2008RMX)
XxDUSTYxX
4:40
Remix.Kwed.Org

Matt Gray
63%
14/09/2007

I

Echoing (FAST-FORWARD-REMIX2007)
XxDUSTYxX
3:35
AmigaRemix

Banana
75%
14/09/2007

I

UNIT A - Interceptor-Cracktro(2007)
XxDUSTYxX
3:18
AmigaRemix

Dietmar Bos
58%
18/06/2007

I

SHOCK WAVE (2007RMX)
XxDUSTYxX
5:51
AmigaRemix

Matt Simmonds
71%
24/01/2007

I

Chip Medley 2006
XxDUSTYxX
9:43
AmigaRemix

Various Artists
71%
05/06/2006

I

R

Judgment Day (2005)
XxDUSTYxX
4:15
AmigaRemix

(composer unknown)
87%
28/02/2006

R

Echoing (2002 Remix)
XxDUSTYxX
3:34
AmigaRemix

Banana
82%