Review articles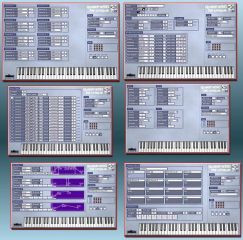 When I stoped composing and releasing C64-SID Tunes in 1994 , it wasn't because i was tired of the sound, it was more that the C64 Game-Market dropped at once and the SID Chip had reached it's limit at this time for me. But in the last 5 years, I always wanted something that does sound like the SID in my commercial CD-Releases 'cos the SID-Sound itself was still in my ears!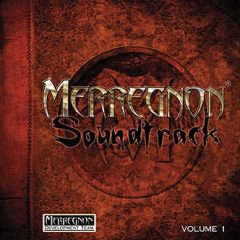 Many people will have a boyhood fantasy about lands rich with Enchantment and mystery. Lands where Dragon's roam freely, and tales of battles between magi and warriors. Merregnon gives the opportunity to visit just this land in a musically
crafted epic.
The music that appears on this CD are not remixes, they are real SIDS taken from Paul's work with games, demos etc between the years 1994 - 1998. These tunes were designed on his first Sid Chip the 8580. These tunes would have sounded very different on the 6581 chip. Paul explains...

"The only reason for releasing them on CD was because they were done on 8580 Sid chip most people with 6581's never got to hear what they actually sounded like. They are real genuine Sid tunes though, all using only 3 channels!!!"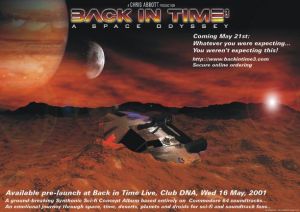 While Bit 1 and 2 are regarded as superb CD's it's really nothing compared to what has been achieved on Bit3. Away goes the more recognisable note by note creation using accurate depictions of the original sid sounds. Here the collaborators have succeeded in creating an epic CD that depicts a spacey storyline while enforcing their own idea's and identities!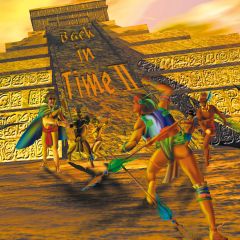 While back in time pushed the 64 music to new levels, we take a look at Bit 2 and see if Chris Abbott and fellow artists have pushed it even further. Again there are 15 tracks on this CD, which lasts for 74 mins. So how much did Chris learn from his experience with bit 1, and how well has bit2 been implemented?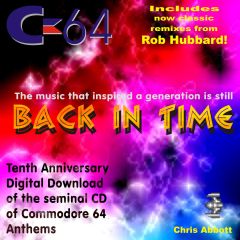 Back In Time features many of the classic tunes from the Golden Days of the c64. Arranged, performed and produced by Chris Abbott with extra arrangement from Rob Hubbard, Warren Pilkington and Gabriele Priarone, all recorded and enhanced on modern synth instruments in a digital studio environment.