Andreas Janke (Amok)
Member Profile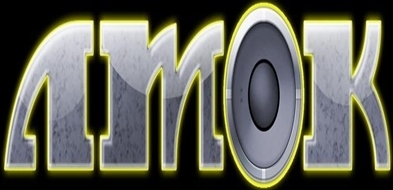 Handle:
Amok
Real name:
Andreas Janke
Homepage:
Contact:
Location:
Germany
Born:
1976
Joined Remix64:
February 2008
Remix projects:
Voting profile:
About me
Hello...
Im Andreas Janke from germany and restarted to make music after a break of 17 years. I made some modules on the good old amiga500 with the startrekker, nothing serious.
In december 2007 i found the MadTracker2 by Yannick Delwiche and started to work with it. I hope i can improve my music skills and make some good SID-remixes in a couple of years (or centuries...😃).
So long...
Update 2012: In the meantime i created quite a lot of remixes and even had some original tracks released on iTunes, beatport and so on.
Visit my homepage for further information: jankemusic.de
Achievements
ROTY 2010
2 Remixer Of The Year (c64 or Amiga)
ROTY 2009
3 Remixer Of The Year (c64 or Amiga)
ROTY 2008
2 Best Newcomer (c64 or Amiga)
Releases
keyboard_arrow_downReleased
Title
Remixed by
Duration
Platform
Composed by
Score
29/07/2014

I

Druid II (Druid's dance)
Amok
3:52
Remix.Kwed.Org

David M. Hanlon
78%
14/08/2013

I

R-Type (Return Remix)
Amok
4:41
Remix.Kwed.Org

Chris Hülsbeck
93%
13/08/2013

I

Alternative Fuel
Amok
3:50
Remix.Kwed.Org

Jeroen Tel
88%
22/06/2012
Chambers of Shaolin - Test Of Agility
Amok
4:25
AmigaRemix

Jochen Hippel
82%
20/02/2012

I

Desert Dream Part One (Radio-Overkill-Mix)
Amok
4:38
AmigaRemix

Anders E. Hansen
87%
16/01/2012

I

Ice Age (Take 2)
Amok
3:29
Remix.Kwed.Org

Jeroen Tel
83%
02/01/2012
Chambers Of Shaolin (Amok Remix)
Amok
4:21
Scene Albums

Jochen Hippel
0%
22/08/2011

I

R

X-Out Highscore
Amok
3:52
AmigaRemix

Chris Hülsbeck
84%
30/05/2011

I

R

Double Density Commercial (In-Da-80s-Mix)
Amok
3:28
Remix.Kwed.Org

Markus Schneider
82%
13/10/2010

I

R

Galaxy II
Amok
4:06
AmigaRemix

Jimmy Fredriksson
91%
17/09/2010

I

Great Giana Sisters (Jungle-Rumble-Mix)
Amok
3:29
Remix.Kwed.Org

Chris Hülsbeck
75%
29/06/2010

I

Cybernoid 2 (SID-Lead-Mix)
Amok
5:33
Remix.Kwed.Org

Jeroen Tel
73%
17/06/2010
Turrican 2 - Level 1 (Late Night Power Edition)
Amok
3:31
AmigaRemix

Chris Hülsbeck
71%
17/06/2010

I

Battle Squadron (Heroes of Urania)
Amok
3:28
AmigaRemix

Ron Klaren
74%
17/05/2010

I

Human Race ( 4 Chimp's )
Amok
3:44
Remix.Kwed.Org

Rob Hubbard
71%
30/03/2010
Spherical Medieval
Amok
2:38
Remix.Kwed.Org

Chris Hülsbeck
80%
15/03/2010

I

Human Race (Tune 3 Tech-House-Trance-Mix)
Amok
4:00
Remix.Kwed.Org

Rob Hubbard
87%
19/02/2010

I

R

Future City
Amok
4:17
Remix.Kwed.Org

Markus Müller
90%
22/12/2009

I

Turrican II - The Great Bath (Epic Fail)
Amok
3:49
AmigaRemix

Chris Hülsbeck
73%
20/12/2009

I

Grand Monster Slam - High Score
Amok
2:56
Remix.Kwed.Org

Chris Hülsbeck
71%
14/12/2009

I

Depressed (Renoise 2.5 Beta Mix)
Amok
3:27
Remix.Kwed.Org

Thomas E. Petersen
79%
11/12/2009

I

R

Maniac Mansion Theme (feat. Mitch van Hayden)
Amok
1:29
Remix.Kwed.Org

Chris Grigg, David Lawrence
81%
30/09/2009

I

Final Fight (Immortal-4-Mix)
Amok
4:05
AmigaRemix

Jolyon Myers
84%
07/09/2009
Killing Game Show - The End
Amok
3:57
AmigaRemix

Ray Norrish
83%
24/05/2009
Rambo - First Blood
Amok
3:36
Remix.Kwed.Org

Martin Galway
72%
01/05/2009

I

Spellbound (Final Assault)
Amok
4:16
Remix.Kwed.Org

Rob Hubbard
80%
07/04/2009

I

Stormlord (The calm before the storm)
Amok
4:35
Remix.Kwed.Org

Johannes Bjerregaard
83%
05/04/2009

I

Dulcedo Cogitationis (Sad n Soft Mix)
Amok
4:52
Remix.Kwed.Org

Chris Hülsbeck
83%
19/03/2009

I

Panther (Whittaker vs Beastie Boys)
Amok
3:11
Remix.Kwed.Org

David Whittaker
78%
08/03/2009

I

Blueberry Remix
Amok
5:37
AmigaRemix

Karsten Obarski
92%
31/01/2009
Classic 7 (80s Forever)
Amok
3:15
AmigaRemix

Norbert Roecher
84%
22/12/2008

I

Big Deal (2008 Final Edit)
Amok
4:26
Remix.Kwed.Org

Jeroen Kimmel
92%
19/11/2008

I

Ice Age (Punchless-Mix)
Amok
4:06
Remix.Kwed.Org

Jeroen Tel
86%
09/11/2008

I

Commando (Halloween Gangbang)
Amok
3:16
Remix.Kwed.Org

Rob Hubbard
72%
27/10/2008

I

R

Hyperbased - Enigma
Amok
4:53
AmigaRemix

Jimmy Fredriksson, Robert Ling
91%
21/10/2008

I

Beginning (Space Flight Mix)
Amok
2:57
Remix.Kwed.Org

Jeroen Tel
76%
12/10/2008

I

R-Type (V2.0)
Amok
2:11
Remix.Kwed.Org

Chris Hülsbeck
72%
24/08/2008

I

Auf Wiedersehen Monty (we need more bass...)
Amok
4:08
Remix.Kwed.Org

Ben Daglish, Rob Hubbard
67%
24/08/2008

I

Grand Prix Circuit (Piano-Edit)
Amok
2:45
Remix.Kwed.Org

Kris Hatlelid
74%
17/07/2008

I

Die Kneipen (ChubbyChasers-Mix)
Amok
3:21
Remix.Kwed.Org

Marcin Olkowski
70%
17/07/2008

I

Supremacy (Piano in the rain)
Amok
4:35
Remix.Kwed.Org

Jeroen Tel
72%
30/06/2008

I

Rock n Roll (RP-Gathering-Edit)
Amok
3:03
Remix.Kwed.Org

Ramiro Vaca
76%
15/06/2008
Last Ninja - The Wastelands
Amok
3:44
Remix.Kwed.Org

Ben Daglish
70%
04/06/2008

I

Wings Of Death - Level 6
Amok
4:10
AmigaRemix

Jochen Hippel
79%
10/05/2008

I

Cybernoid II - (r u done mixing yet)
Amok
5:29
Remix.Kwed.Org

Jeroen Tel
80%
04/05/2008

I

Druid II (March of the Druids)
Amok
2:42
Remix.Kwed.Org

David M. Hanlon
66%
04/05/2008

I

Katakis-Title (80s-Disco-Mix)
Amok
3:44
Remix.Kwed.Org

Chris Hülsbeck
79%
01/04/2008

I

Danger Freak 2K8
Amok
3:44
Remix.Kwed.Org

Chris Hülsbeck
61%
23/03/2008

I

Star Paws (Chilli-con-Jarre-Mix)
Amok
5:47
Remix.Kwed.Org

Rob Hubbard
71%
15/03/2008

I

Dulcedo Cogitationis (Nightmare-Mix)
Amok
4:21
Remix.Kwed.Org

Chris Hülsbeck
75%
04/03/2008

I

R-Type (MiniMix)
Amok
2:22
Remix.Kwed.Org

Chris Hülsbeck
62%
20/02/2008

I

Spellbound (The 2nd Chance)
Amok
5:23
Remix.Kwed.Org

Rob Hubbard
73%
12/02/2008

I

Spellbound (...not-again-mix ))
Amok
3:36
Remix.Kwed.Org

Rob Hubbard
55%
05/02/2008

I

Katakis (Amok Remix)
Amok
3:21
Remix.Kwed.Org

Chris Hülsbeck
56%