Peter Clarke
Composer Profile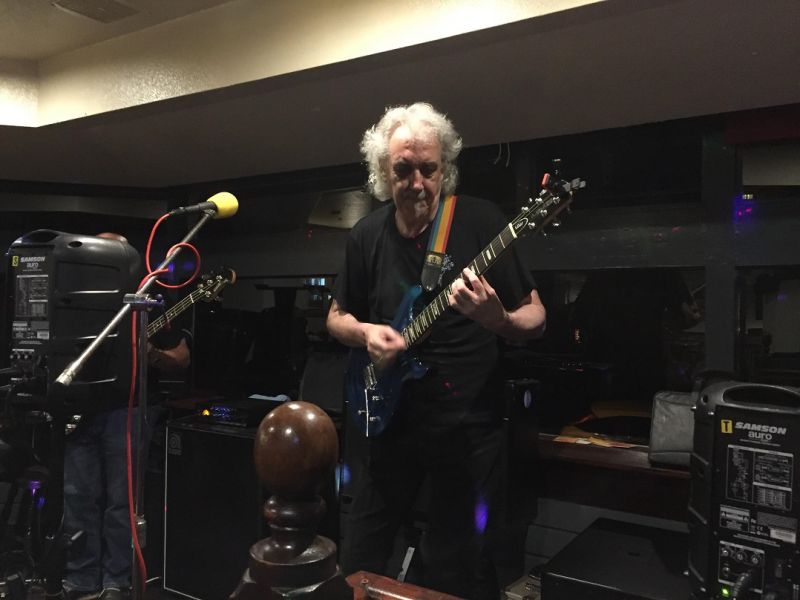 Name:
Peter Clarke
Inspired:
44 remixes
Member profile:
Interview:
Peter Clarke's notes
Wrote C64 game-music back in the 80's.
Worked for Ocean Software in Manchester. Worked Freelance afterwards.
Created original C64 music versions of: Head Over Heels - Bubble Bobble - Ocean Loader 3 and others.
I've played in various musical & comedy acts since 1978 - Still performing now. Play guitar & keyboards.
I've worked with amateur & professional videographers & film-makers making soundtracks, themes & jingles
Love the capabilities we ALL have now to make music on computers.....
Remixes of Peter Clarke's music
keyboard_arrow_downReleased
Title
Remixed by
Duration
Platform
Composed by
Score
25/10/2022

I

Kinetik
BeeZerk
5:17
Remix.Kwed.Org

Peter Clarke
88%
03/05/2022

R

Bubble Bobble (Alhoa Honu)
0supereg0
4:34
Remix.Kwed.Org

Peter Clarke
68%
26/01/2022

R

Denarius
Glyn R. Brown
6:19
Scene Albums

Peter Clarke
87%
26/01/2022

R

Bubble Bobble
Peter Clarke
3:27
Scene Albums

Peter Clarke
87%
26/01/2022

R

Ocean Loader III
Peter Clarke
4:33
Scene Albums

Peter Clarke
87%
13/01/2022
Bubble Bobble Level Theme (Ramjet Mix)
Ramjet
0:58
Remix.Kwed.Org

Peter Clarke
57%
20/11/2021

R

Bubble Bobble (Moody Trailer remix)
Colmarr
2:56
Remix.Kwed.Org

Peter Clarke
70%
18/08/2020
Tai Pan (Extended edit)
Master Of Cowbells
5:28
Remix.Kwed.Org

Peter Clarke
77%
26/07/2020

R

Ocean Loader 3 The Revenge
Lello Caliendo
2:33
Remix.Kwed.Org

Peter Clarke
71%
19/08/2019

I

R

Tai-Pan (an ear movie)
Peter Clarke
6:20
Remix.Kwed.Org

Peter Clarke
92%
09/01/2018

I

R

Mission of Mercy (Film Score)
Peter Clarke
5:48
Remix.Kwed.Org

Peter Clarke
94%
03/04/2016
Tai Pan (ingame)
nightwolf
2:47
Remix.Kwed.Org

Peter Clarke
73%
22/02/2016
Bubble Bobble
Ballistix
1:01
Remix.Kwed.Org

Peter Clarke
64%
20/04/2015
Ocean Loader 3
Anders Hesselbom
2:52
Remix.Kwed.Org

Peter Clarke
72%
21/03/2015

I

Bubble Bobble
Milo Fultz
0:47
Remix.Kwed.Org

Peter Clarke
69%
19/02/2015
Tai-Pan sub. 4 dubstep
MRT
2:36
Remix.Kwed.Org

Peter Clarke
80%
19/09/2014
Ocean Loader 3 (by Hornanvasara)
J. Hornanvasara
2:52
Remix.Kwed.Org

Peter Clarke
73%
08/09/2014

I

Bubble Bobble Philharmonika
Peter Clarke
6:39
Remix.Kwed.Org

Peter Clarke
87%
21/07/2012
Bubble Bobble (Bubbles mix)
Neebatelna
6:06
Remix.Kwed.Org

Peter Clarke
55%
28/09/2011

I

R

Ocean Loader 3 (21st Century SID Remix)
Peter Clarke
3:26
Remix.Kwed.Org

Peter Clarke
93%
28/09/2011

I

R

Ocean Loader 3 (Cinematic remix)
Peter Clarke
3:49
Remix.Kwed.Org

Peter Clarke
94%
01/05/2009
Bubble Bobble (One Minute Metal Cut)
Novaload
0:56
Remix.Kwed.Org

Peter Clarke
63%
06/12/2008

I

Bubble Bobble - The Title Remix 08
Space Fractal
1:36
Remix.Kwed.Org

Peter Clarke
59%
10/09/2008
Bubble Bobble 2008
Carsten Pedersen
3:38
Remix.Kwed.Org

Peter Clarke
47%
03/12/2007
Bubble Bobble remix 2
Matteo Bosi
2:54
Remix.Kwed.Org

Peter Clarke
68%
28/05/2006
Bubble Bobble
Diath
1:51
Remix.Kwed.Org

Peter Clarke
46%
07/02/2006

I

Bubble Bobble
Matteo Bosi
2:52
Remix.Kwed.Org

Peter Clarke
44%
17/01/2006
Ocean Loader 3 (taking it easy remix)
Tokafondo
2:53
Remix.Kwed.Org

Peter Clarke
73%
24/09/2005

R

Bubble Bobble
Axes Denied
3:18
Remix.Kwed.Org

Peter Clarke
81%
30/08/2005

R

Kinetik (Starship Remix)
Dees
3:01
Remix.Kwed.Org

Peter Clarke
59%
30/08/2005
Tai-Pan(InGame Remix)
Dees
4:48
Remix.Kwed.Org

Peter Clarke
62%
12/08/2004

R

Ocean Loader 3 - Rockin' Mix
Stafford and Clayton Marsland
2:36
Remix.Kwed.Org

Peter Clarke
78%
08/02/2004

I

Double Take
DJ Skitz
4:38
Remix.Kwed.Org

Peter Clarke
71%
08/02/2004
Denarius
Amp
2:14
Remix.Kwed.Org

Peter Clarke
56%
20/11/2003

I

Bubble Bobble subtune 3 (Silent Movie)
Thomas Hillebrandt
1:06
Remix.Kwed.Org

Peter Clarke
73%
30/05/2003

I

R

Tai Pan (Jumpin' J Remix)
Sonic Wanderer
3:56
Remix.Kwed.Org

Peter Clarke
80%
01/10/2001
Push My Button
Ron&His 1541
3:20
Scene Albums

Peter Clarke
0%
01/10/2001
Mittags Um 2:00
Lopazz
3:08
Scene Albums

Peter Clarke
0%
01/10/2001
Bublbobl
Raumagent Alpha
4:48
Scene Albums

Peter Clarke
0%
18/03/2001
Bubble Bobble Title
CZ Tunes
2:43
Remix.Kwed.Org

Peter Clarke
63%
15/07/2000

R

Bubble Bobble (Hillbilly Rodeo mix)
DJ Pretzel
2:05
Remix.Kwed.Org

Peter Clarke
79%
15/07/2000

R

Bubble Bobble (Live!)
Hampshire Regional High School
4:46
Remix.Kwed.Org

Peter Clarke
89%
28/06/2000

I

Bubble Bobble
DHS
3:59
Remix.Kwed.Org

Peter Clarke
65%
21/01/1998
Ocean Loading Theme V3.0 (Wahmixe)
Chris Abbott
2:50
Scene Albums

Peter Clarke
71%