Dr Future - Carl Lewis Challenge (Reach Out For The Gold)
Listen
Privacy notice: By playing this media file, external contents will be loaded from YouTube™, by which personalised data may be transferred there, and external cookies might be set. Learn more at YouTube™'s privacy notice.
Track info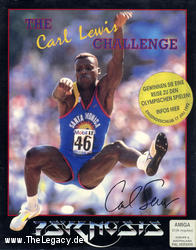 Arranged by:
Member profile:
Original composed by:
Duration:
3:34
Released:
27/06/2008
All-Time charts position:
469
Score:
78%
Story
Inspired by Giorgio Moroder's Theme Reach Out for the Olympic Games 1984 in Los Angeles - where legendary Carl Lewis won 4 gold medals.
Enjoy this trip to the 80's!
Shouts
This is a cool remix! Very well done.
Really nice production. The vocals and lyrics makes it a complete 80's experience, both the good and the bad sides of it. ;) Although it lacks the most important riff in the guitar section (at 2:30), imho.
WTF???? THAT JUST BLOWS ME AWAY!!!! Dr. Future made a PERFECT rendition in 80s style. GREAT!!!
Echt klasse der Song! Very nice song.
Really great track - I love this one! What I dont love is the voice... Really sorry! For the instrumental version I would give a red one.
Very slick production! Agrees, voice is better, but still it's kinda dragging the remix down a bit for me...
The instruments are very good, but why these awful vocals? !! Argh!
This remix is so 80's, in a positive way... Very good remix, volker...
That's a fun remix. The vocals however are awful and don't sit well in the mix.
Sorry but the singing lets down the track, release an instrumental version please.
As the others have said, the vocal really does let this down, otherwise it'd definitely be worth a higher rating.
Very rectantly I will have to agree with the others - the use of 80's sounding instruments is brilliant but t but I'd much rather hear an instrumental version of this one...
It is nice with positive energy and well done, but not my tzpe of music
I love it. Dr Future at its best :D
Ehhhh... Am I the only one who doesn`t like it? Ehhh... Oookaaay ;)
Well, the music is great, but I also didn`t like the voice, but an interesting version.:-)
Reviews
No reviews available.
Make your vote and be the first to submit a review!