Armandox - Paperboy (Armandox Tekno Remix)
Listen
Privacy notice: By playing this media file, external contents will be loaded from YouTube™, by which personalised data may be transferred there, and external cookies might be set. Learn more at YouTube™'s privacy notice.
Track info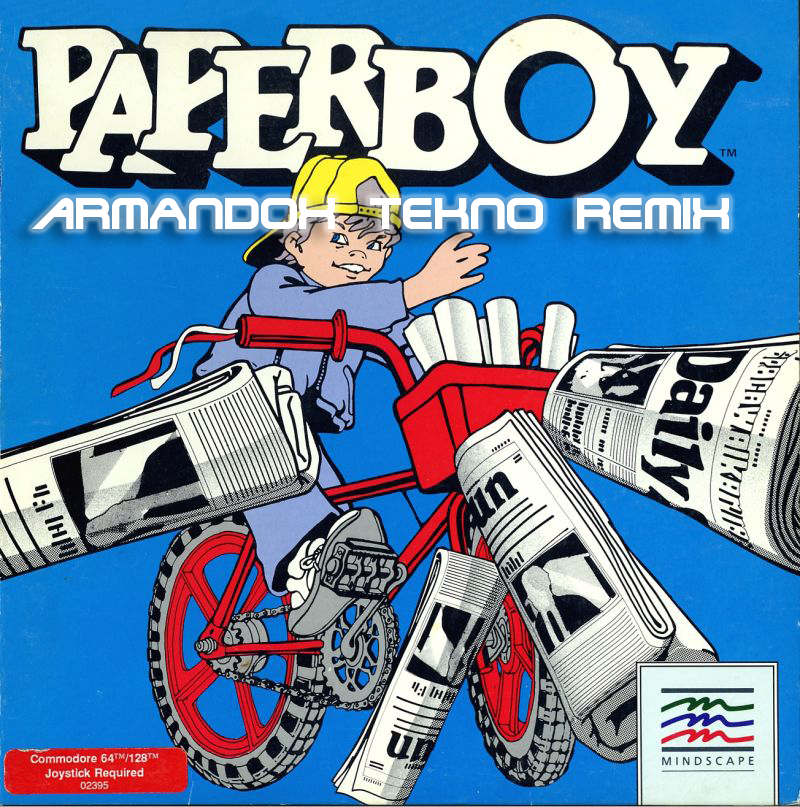 Arranged by:
Member profile:
Original SID:
Original composed by:
Also check out:
Duration:
6:36
Released:
20/09/2022
All-Time charts position:
771
Score:
86%
Story
So here's the story:
Quite a few years ago, around new year during an episode of Slaygon and Ziona's radioshow on SLAYRadio I called in and we talked about life and music. Slaygon told me I should remix Paperboy by Mark Cooksey, because at the time I was actually a postman. It lingered in the back of my head for all this time and I was waiting for inspiration to come. Eventually it came, and I decided to be true to my word, and do this remix.
I remember playing Paperboy when I was a young lad, and I found the game to be quite challenging. The soundtrack however didn't make a too big impression on me, albeit it's a major part of the game. I found the soundtrack rather repetitive and never gave it any thought really until Slaygon brought it up, and thus I started relistening. Still it didn't click with me or give me any vibes, until recently I got a stroke of inspiration and started reworking the main title theme to a techno dance track.
I sped up the BPM's and started toying away. Kept it even simpler (more repetitive) than the original just using the first phrase of the main title and introduced a few of my own. Little 'nods' to the late Vangelis and U96's Das Boot with the usage of the Atari 520ST Speech Synthesizer (sorry C64 SAM fans). I also wanted to combine the old with the new by using some digital and phone interference sounds and bicycle and of coarse the mandatory bicycle bell sounds to distinguish between the old way of actually getting a paper in our mailbox from a paperboy, instead of nowadays reading our papers on our digital devices (and saving the trees and our oxygene)... are we?
And thus, before I knew it this remix was born. It's nothing overzealous and quite rudimentary: the Armandox Tekno remix of Paperboy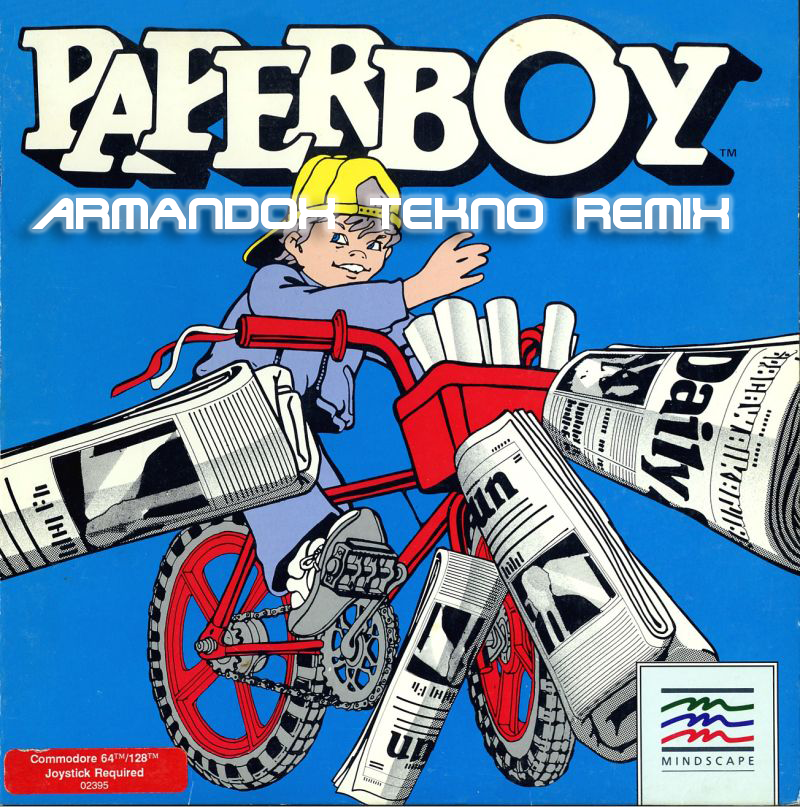 Shouts
Some nice samples in there.
Best Paperboy Remix for me!
Piano is over present at times but the overall track is a beauty. Like it.
Those bike sounds - the bell, the chain sound - they just crack me up! But even besides those aural gags, I really like what I'm hearing here.
Otherwise perfect mix, but when I heard the Pan Flute hits in... (wide smile)! To me, it is probably the only thing which both fits there and doesn't at the same time... Nothing bad in it... A hilarious attention taker!
Reviews
No reviews available.
Make your vote and be the first to submit a review!