News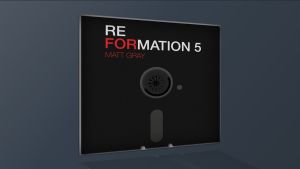 21/03/2022
Whoa. Matt Gray's Reformation 5 Kickstarter was funded in just 9 hours and 30 minutes - a record time for a Reformation crowdfunding project, and quite possibly for any Commodore remix related project. Congrats to Matt and three cheers to all the wonderful and supportive fans of SID music around the world!
The Kickstarter is not over, yet - you still have 16 days to get on this train and there are several stretch goals still to reach!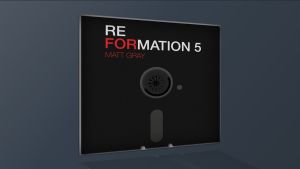 18/03/2022
Hot on the heels of the digital release of his ReFourmation album, Matt Gray has just announced a Kickstarter campaign for Reformation 5. Do note that as per Matt Gray, sadly, this will be the last Reformation album - but it will be a doozy:
A complete set of new remakes of all Last Ninja 2 tracks.
Up to 10 new track selections from Personal Backers.
Additional selections and remakes from previous Reformation albums.
A complete set of Last Ninja 1 remakes.
A Limited Edition Presentation box to hold the new LN2 and LN1 CDs.
The campaign will lanch on Monday, March 21.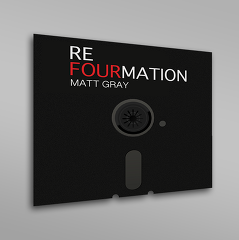 07/03/2022
Today Matt Gray has officially released the fourth album in his Reformation series aptly titled ReFourmation in digital download format to backers of his Kickstarter campaign. If you were one of the backers, check your inbox for the email. If you missed your opportunity to back this project, the album is available for order at 6581 Records.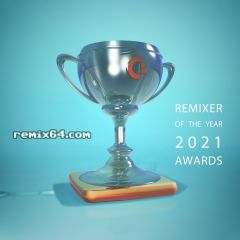 19/02/2022
The Remixer Of The Year (ROTY) 2021 Awards Show is in the books and the winners of all categories have been announced! Congratulations to all winners! And, in fact, congrats to all remixers - you made 2021 an exceptional year on the Commodore remix scene! We will avoid all spoilers here, so you can watch a replay of the award show with all the nail-biting excitement it deserves. Or just head over to the results page at the link below if you are impatient.
Our enormous gratitude goes to Slaygon and Ziona from SLAY Radio and to Boz from BozRadio for hosting the show, and for all the wonderful people who worked tirelessly behind the scenes to make this show happen. Thank you!
Also lots of thanks to all of you, the voters who came out in record numbers this year to vote! You are all awesome!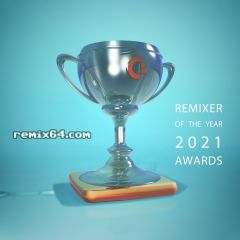 12/02/2022
The Oscars of the remix community, the 2021 Remixer of the Year (ROTY) Awards will be revealed on SLAY Radio on Saturday, February 19, 2022 at 8pm (CET). Will your favorites be among the winners? Tune in to find out!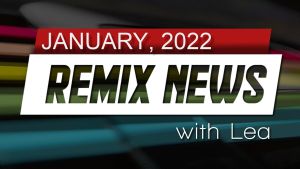 12/02/2022
A new year, a new month - so there's a new edition of the Remix News with Lea, too. You're in too much of a hurry to listen to all the recent uploads at RKO and AmigaRemix? No worries, Lea gives you quick overview of it all in this video. Production credits for the video also go to Mordi and SLAY Radio.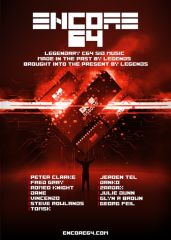 26/01/2022
Encore64, a new SID remix album hallmarked by well-known musicians on the scene such as Peter Clarke, Danko, Romeo Knight, and Fred Gray has just been released and is now available for purchase. Head over to the album's website where you can order it along with some merch if you'd like. Remix64 has also reviewed a pre-release version of the album (courtesy of LaLa), so if you're not sure if the album is worth your hard-earned money, yet, find out what he thinks of it by clicking on the link below.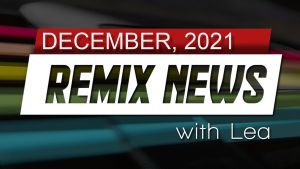 14/01/2022
Here it is, the last remix news of 2021 and it's quite a doozy! Lots of great releases this month - and guess which remix is the spotlight of the month? (No cheating now, don't fast-forward. 😁) Lots of thanks to Mordi, Lea and SLAY Radio for their tireless work throughout the year with these video news, it's much appreciated!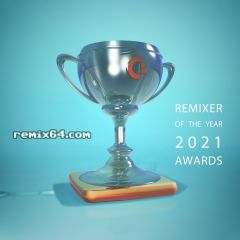 02/01/2022
First of all, Happy New Year, everybody! We here at Remix64 HQ wish all of you a fantastic 2022 full of amazing remixes! Second - please, remember that you can still vote for the Remixer Of the Year (ROTY) 2021 awards. The last day of voting is Sunday, January 23rd (voting closes at midnight CET that day). The ROTY Awards have always been by the community for the community, so your votes are crucial. So, go ahead and pick your favorites remixes and remixers - every vote counts! Thanks, and keep da scene alive!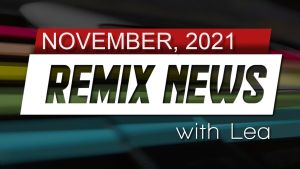 23/12/2021
Remix News, November 2021 - courtesy of Lea, Mordi and SLAY Radio. Can you guess which tune will get spotlighted by Lea in this episode?