Lars Erhardt Christensen (larsec)
Member Profile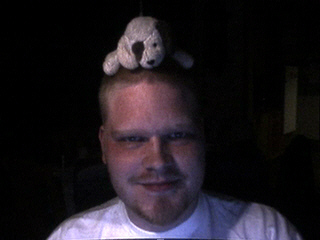 Handle:
larsec
Real name:
Lars Erhardt Christensen
Contact:
Location:
Denmark
Born:
1976
Joined Remix64:
May 2002
Remix projects:
Voting profile:
lightbulb_outlineLearn more about the voting system
About me
29 year old dane with a love for music. That's me

I like the way listening to C64 music makes me feel, longing back to when I was a kid... and since I have decided to take some time to learn more about music, I decided to start making remixes to see how others have made music. C64 music is ideal for this purpose. The fact that the C64 was very limited when it comes to sounds and number of tracks makes it easy to expand upon the original song, to experiment with what works with what and how it works...
Achievements
ROTY 2004
1 Most Innovative Remix (c64 or Amiga)
ROTY 2003
3 Best c64 Remix
2 Most Innovative Remix (c64 or Amiga)
3 Remixer Of The Year (c64 or Amiga)
Releases
keyboard_arrow_downReleased
Title
Remixed by
Duration
Platform
Composed by
Score
17/08/2008

I

Paperboy (So you don't like rap music)
The C64Mafia
3:39
Remix.Kwed.Org

Mark Cooksey
88%
11/09/2005
Forbidden Forest
C64 Mafia
3:31
Scene Albums

Paul Norman
87%
12/05/2005
Comic Bakery (Lunar Bakery - Feat. Nina Luna)
Larsec
5:19
Remix.Kwed.Org

Martin Galway
75%
12/05/2005
Comic Bakery (The Beer Crave)
Larsec
4:30
Remix.Kwed.Org

Martin Galway
57%
04/01/2005

I

R

Crappy (I'd Like to Be Your Enemy)
The C64Mafia
3:57
Remix.Kwed.Org

Thomas Mogensen
83%
20/12/2004

I

Forbidden Forest (Dont Go Walking Slow)
The C64Mafia
3:34
Remix.Kwed.Org

Paul Norman
80%
08/02/2004

I

R

Ghosts n Goblins (Revised)
LMan & Larsec
6:08
Remix.Kwed.Org

Mark Cooksey
90%
18/12/2003

I

Blood Valley
Larsec
6:32
Scene Albums

Ben Daglish
87%
11/09/2003

I

R

Gloriously Slain (Buried in the Valley of Kings)
Larsec
3:43
Remix.Kwed.Org

Adam Dunkels
85%
11/09/2003

I

R

Nostalgate (Voice of the Long Lost Past)
Larsec
3:44
Remix.Kwed.Org

Boleslaw Ogrodowczyk
82%
26/07/2003

I

R

Black Lamp (Come and Claim It!)
Larsec
4:04
Remix.Kwed.Org

Tim Follin
75%
14/07/2003

I

Intromusic - Times fo Lore (BITLive Germany Edit)
Larsec
3:42
Remix.Kwed.Org

Marvin Severijns, Michel de Bree, Martin Galway
84%
16/02/2003

I

R

Arabian Zoids (Themed Solo)
Larsec
9:29
Remix.Kwed.Org

Rob Hubbard
91%
10/12/2002

I

R

Commando (Orchestral - Compo Edition)
Larsec
6:07
Remix.Kwed.Org

Rob Hubbard
68%