LukHash - Giana Sisters - Live PO28 (Youtube Vid)
Track info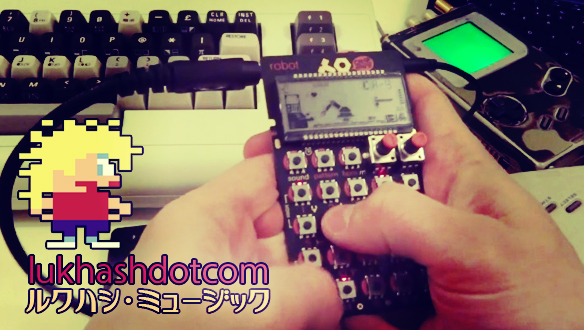 Arranged by:
Member profile:
Original SID:
Original composed by:
Also check out:
Duration:
4:18
Released:
27/03/2016
All-Time charts position:
293
Score:
92%
Story
Shouts
Nicely done, LikHash. Impressive video showing the live-action.
Didn't take me long to decide to download this.. NICE!
Nice, frist the classic spanish guitar and then the good old c64 sound :-D
Coupled with the YT video performance, this is another epic signature LukHash remix. Very impressive! Love the melancholic undertones.
EPIC!
Awesome stuff. That calculator can calculate infinity twice in 8-bits. Also, impressive classical guitar skills. Rock guitarists tend to not have 'it' on a nylon string axe as well.
Another top track from lukHash! Love your remixes!
Cool! Turrican next?
I love that! Nostalgic!
Goooooooooood!!
Nice remix. Great atmosphere. Maybe overcompressed sound a little... But music is great :)
Best Giana Sisters ever! Added to my collection.
Hail our new Overlord!
Veeeery good remix!
High quality remix!!
18/04/2016
Technique
Artistic skill
Nostalgia factor
Overall rating
Another awesome track from LukHash. After listening on YouTube to your supermacy track, i would call me a fan 😉 Technically great done, much nostalgic in it and enough LukHash Sound to recognize it! Love it, great! Just one little complainment: I don't like the overcompressing of the track. I know, sidechaining and big compression is
in
but… it killed the the wide sound.