Encore64 - Review by LaLa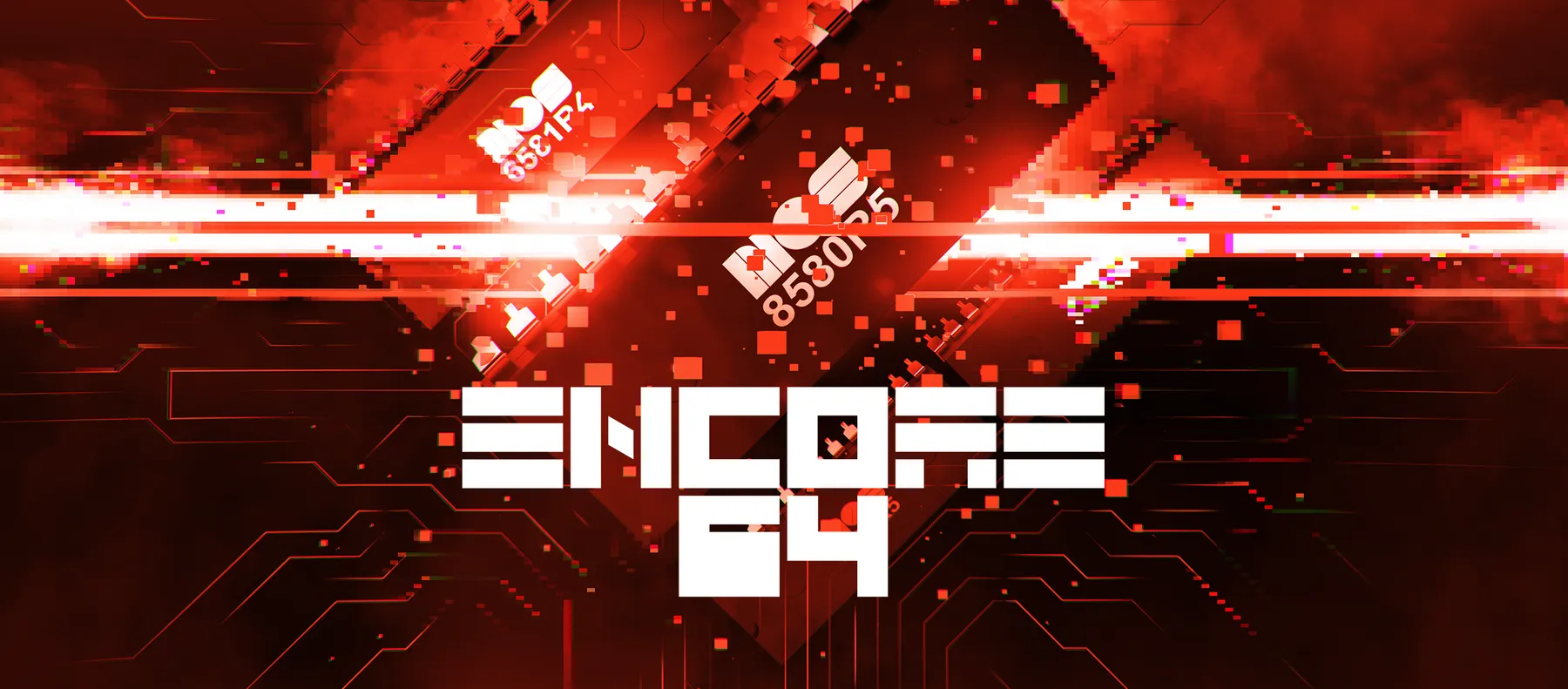 Disclaimer: This review was written based on a pre-release version of the album provided to me.
Eclectic. Diverse. Fresh. Different. These are the words that came to my mind right away when listening to this album. The mix of styles is eclectic, the list of source material remixed on this album is diverse, the approach of each remixer was fresh, and it all results in an album that is decidedly different. Whether you're looking for EDM, modern cinematic, rock, melancholic orchestral, or even - for heaven's sake - country music, you'll find it all on this new album. So if you're like me who enjoys all-you-can-eat buffets of music with a wide range of selections, you're in luck!
In today's remix scene it's not easy to stand out with new material, but somehow Encore64 manages to do just that. Commodore music remixes have come a long way in the past 20+ years, not the least enabled by ever more powerful computers and sound-making tools that make it easier to produce high-quality pieces without the need for expensive hardware synths. However, all that's for naught if the technology is not backed by actual musical talent - and luckily, Encore64 has that in abundance, too. By now there's no doubt about the immense talents of Glyn R Brown, Peter Clarke, Romeo Knight, Tomas Danko, Vincenzo, or Tomsk. And after a 20 year absence from the scene the producers of Encore64 managed to get Fred Gray himself to sit down and be the creative force on a couple of collaborative tracks. It took all these well-known sceners and SID musicians nearly a year to produce this album, but I think the time spent on it was well worth it, as they gave us an unforgettable album that will stand the test of time.
Encore64 Track Listing
| | | | |
| --- | --- | --- | --- |
| Track | Artist | Title | Original Composer |
| 1 | Glyn R Brown | Cyberdyne Warrior | Steve Rowlands |
| 2 | Danko | Deformata | Danko |
| 3 | Vincenzo | Immortal Flash #02 | Zardax |
| 4 | Danko | Opus III | Danko |
| 5 | Glyn R Brown | Denarius | Peter Clarke |
| 6 | Romeo Knight | Shadowfire | Fred Gray |
| 7 | Danko | Eskimonika | Dane |
| 8 | Peter Clarke | Bubble Bobble | Peter Clarke |
| 9 | Peter Clarke | Ocean Loader III | Peter Clarke |
| 10 | Peter Clarke | Stationary Ark | Georg Feil |
| 11 | Fred Gray & Danko | Tintin on the Moon | Jeroen Tel |
| 12 | Fred Gray & Peter Clarke | Mutants | Fred Gray |
| 13 | Tomsk | Fourth Protocol | Julie Dunn |
Right out of the gate on the first track Glyn surprises us with a remix that is not done in his usual orchestral style. Rather, his Cyberdyne Warrior (original SID by Steve Rowlands) is a very modern take on the tune where vocal chops play an important role, mixed with SID sounds and some synth-pop elements. It may be a surprising choice for Glyn, but it's absolutely smashing, a complete earworm, and sets a very high standard for the rest of the album.
Fortunately, Mr. Danko is up to the challenge on the next track of the album with a remix of his own Deformata tune. Evoking the style of 1990s piano house it wouldn't be amiss on the dance floor, either - but then, we didn't expect anything less from Danko, did we? In a nod to the past this track also features a healthy amount of SID sounds (or at least sounds that remind me of the SID's analog oscillators) weaved delicately into the arrangement, and it's also infused with a healthy dose of something that I can only describe as demo scene style music.
The third track, Immortal Flash #02 by Vincenzo is another synth-heavy remix. This one made me smile, because I am a fan of the synthwave style (or retrowave or whatever you want to call it) represented by his piece. It's not as heavy- handed as to be dripping with '80s nostalgia, but the source of inspiration is certainly unmistakable. If you are not familiar with the original SID by Zardax, don't fret, I wasn't, either. It's a good SID, but Vincenzo really brought it to life with his modern-yet-retro instrumentation, and it's sure to become a dance-floor favorite.
Opus III is another one of Danko's reinterpretations of his own SID tunes. You will hear an unusual technique employed in this piece that surprised the heck out of me and it definitely spices things up a bit - but I won't spoil it for you, you'll just have to find it yourself. Other than that, pastiches of '90s mellow electronica abound in the second part of this remix: creamy, lush pads supported by a simple, but strong staccato bass line. Quite a delight!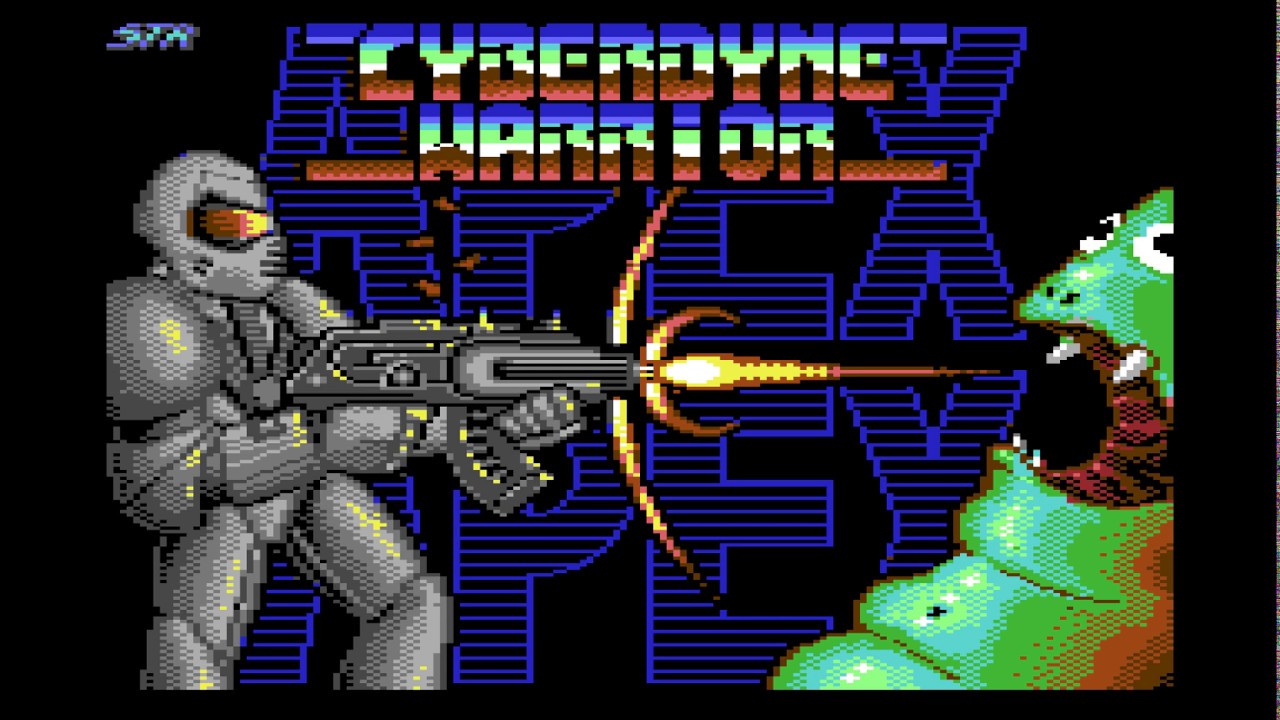 And then we arrive at the second Glyn R Brown track of the album, Denarius. This one sees him return to the style that made him famous: epic orchestral cinematic style. I am getting very strong vibes of recent Hans Zimmer soundtracks in this piece where Glyn is not afraid to flex his artistic muscles by mixing choir-embellished symphonic soundscapes with electronic sounds. The original SID was composed by Peter Clarke, but in Glyn's hands it's elevated to heights I don't think Peter could even dream of back in 1987. This track is an adventure all by itself and immensely satisfying to listen to - an instant classic.
Okay, so we've heard EDM, synthwave and cinematic so far - what's next? Well, rock, of course, courtesy of a legendary scene musician who no doubt destroyed some of his electric guitars in the process. I was extremely pleased to see Romeo Knight's name pop up on the album and his rendition of Fred Gray's Shadowfire totally rocks, literally and figuratively. He is demonstrating complete mastery of his instruments on this track, which is an absolute tour de force, a headbanger, and now I have trouble imagining this Fred Gray classic in any other way - a sure sign that Romeo Knight managed to create a superb remix of it.
Eskimonika is another SID I wasn't familiar with before - made in 2008 by Dane (of Mitch & Dane fame) and now reworked by Danko in a way only Danko can. Twisting and distorting sounds to his will, but still keeping the original melodies intact results in a pretty hard electronic piece that remains hugely listenable (or as Mr. Clarke - who is no fan of the genre - would say, tolerable... Quite the compliment, haha!). It's not really unz-unz music, though, because its rhythm is genre-defying, but it's still unmistakably Danko-esque with memorable melody lines played with crystal-clear synths backed by complex arpeggiated rhythms. Also, thank you, Tomas, for introducing me to this hidden gem of a SID!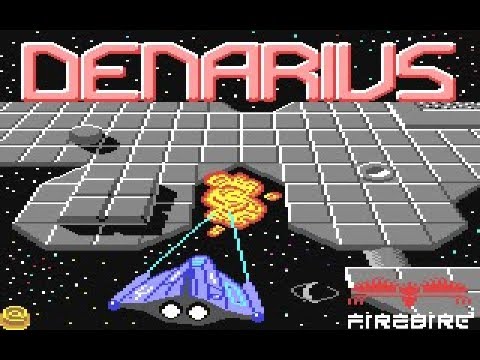 And now for something completely different, as Monty Python would say. Here come three remixes by Peter Clarke, the first of which is - hold onto your cowboy hats, folks! - a country/bluegrass style remix of Bubble Bobble. And I absolutely love it! It totally fits in with the fun nature of the original SID. Fiddles, banjos, and pedal-steels all make an appearance within this carefully assembled arrangement by Peter. Even if you are not a fan of this style, you must admit that it's been put together superbly. Y'all, this is one helluva remix, yee-haw!
Next up is Ocean Loader 3, which is not the first time Peter tried to take a crack at his own tune that was more or less the result of his one-upmanship with Mr. Galway when they both worked at Ocean. This remix sits solidly in the symphonic prog-rock style with the original's arrangement reworked very cleverly to fit into this genre. Luckily, it retains the original's uptempo backbone, enhanced with guitars no doubt all played by Peter himself, resulting in a wonderful track that really brings back memories: ah, back when we didn't mind the several minute long load times because we got music like this in return!...
The third and final remix from Peter should be familiar to a lot of Remix64 listeners, as it was the winner of the Remix64 20th Anniversary compo, too: it's Stationary Ark. Here it's presented with an extra 30 seconds at the end, but is largely the same arrangement. And it's still sounds just as amazing as it did in the compo: layers and layers of soothing sequences of guitar licks highlight the catchy melody, done in a style that many progressive albums of the 1970s would've been proud to include.
Fred Gray's name is associated with two tracks on the album. The first, Tintin on the Moon got a jazzy treatment with assistance from Danko. While there's a lot to like about this track - the piano runs, the brass hits, the electric piano chords - I just wish it took the jazzy theme and ran with it even further. The second is a remix of Fred's own Mutants which he made in collaboration with Peter Clarke, which becomes pretty obvious after the first few bars. While the overall style of the remix has Peter's fingerprints all over it, it has a refreshing mix of raw synths and acoustic instruments playing the leads. Welcome back to music production, Fred!
The final track of the album provides a perfect closure: a melancholic, almost elegic rendition of Fourth Protocol (original by Julie Dunn) with a symphonic instrumentation that harkens back to the era of romanticism. The real power of this piece is undoubtedly the choir, which lends evocative emotional undertones to this track. All of this is thanks to Tomsk, who may not be the most familiar name on this album, but those who have heard his creations on Remix64 know him as a meticulous arranger. And what a lovely piece this is to finish off the album! The echoes of this track will stay with you long after the final note fades away.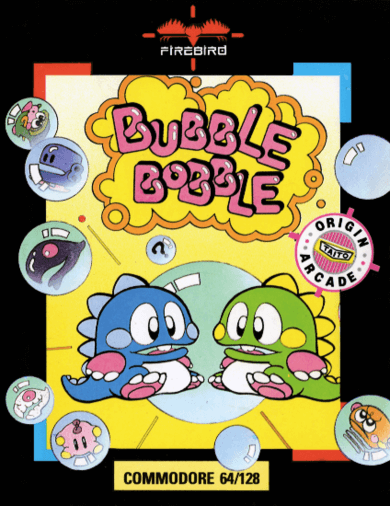 Whew, that was quite a ride, wasn't it? And that's exactly what makes Encore64 so unique: never a boring moment. It's obvious that the order of the tracks was carefully chosen to provide a beautiful narrative to the entire ealbum. Sure, you can listen to each track in isolation, but I think you'd lose something if you do that - so when you listen to it the first time, do me a favor, and listen to the entire album start to finish, from first track to last. With a total running time of just under an hour it shouldn't be hard to do.
I cannot stress enough how much I appreciate it that Encore64 is diverse not just in the styles of the remixes, but also in its choice of source material. There are so many wonderful SIDs still hidden away in HVSC's nooks and crannies, and Encore64 did its best to dig up a few of those gems, it polished them, put them on a pretty pendant for all to see, and made them really shine and sparkle. So, don't be put off by the fact that this album is not all about the now-classic SID tunes (although it has some of those, too) - on the contrary, embrace the idea that there's a whole new world of SIDs still waiting to be discovered!
Finally, I'd like to talk a bit about the cover art of Encore64. It's a shame that this seems to be an oft-overlooked part of musical albums, but especially these days it's really important to have proper visual representation of an album, because that's usually the first thing people see when they browse through their streaming services. Fairlight's The Sarge has been a prolific gfx guy on the demo scene since the mid-1980s, and this album's cover displays his creative talent in its earnest: from the striking reddish tones to the incorporated SID chips, it's a real standout, visually speaking. And personally, I really dig that font he created for the album title. Well done, sir!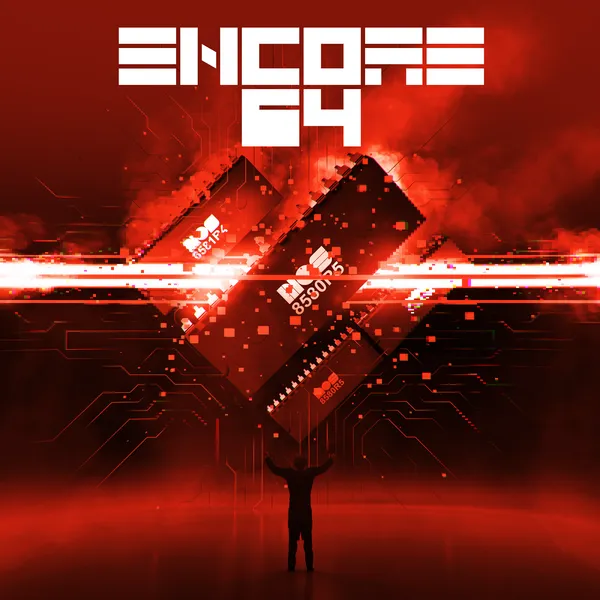 If you prefer albums where every single track is written in the same genre, then maybe Encore64 is not your cup of tea, because here no two tracks are the same. There's no cookie cutter formula employed here, other than the underlying genius of each remixer. On the other hand, if you like to keep an open mind and don't mind being taken on a journey where wonderful surprises await at every corner, then this album was made just for you.
Review by LaLa, 2022. January 26.
---