SID Life Crisis - New Remix Album By Mr. Weebl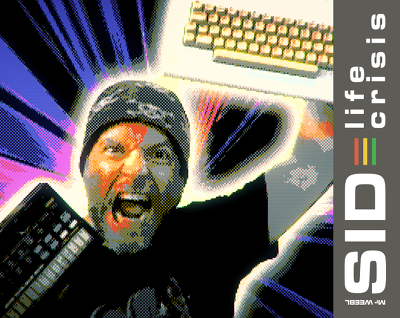 A new year, a new remix album! From the official description:
A collection of 10 reimagined SID chip classics from the mind behind the dancing badgers and those wobbling egg chaps.
Featuring tracks by Rob Hubbard, Mark Cooksey, Ben Daglish, Matt Gray, and Martin Galway, including Lightforce, Crazy Comets, Delta+, Bombjack, Firelord, Quedex, Sanxion, IK+, Arkanoid, and Parallax.
Available in three flavours: Audio CD, Audio CD plus Digital Download, and Audio CD plus Digital Download and Signed Postcard.