Kjetil Nossum (kjetiln)
Member Profile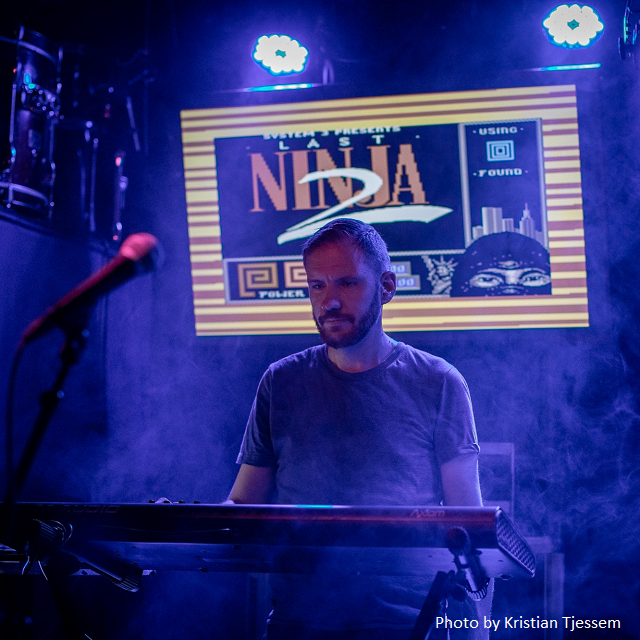 Handle:
kjetiln
Real name:
Kjetil Nossum
Contact:
Location:
Norway
Born:
1982
Joined Remix64:
July 2005
Remix projects:
Voting profile:
lightbulb_outlineLearn more about the voting system
About me
I grew up with an Atari ST 520 and an Amiga 600 and a music keyboard... and some friends had C64, and guitars.
I started remixing C64 and Amiga tracks in 2005. My new tunes might be more true to the originals than my older ones.
I'm part of FastLoaders, a heavy metal retro game music cover band.
Achievements
R64 20th Anniversary Compo
2 Best Amiga Remix
2 Best Remix
1 Remixer with the Mostest
2 Least Recognized Remixer
ROTY 2018
3 Best c64 Remix
3 Remixer Of The Year (c64 or Amiga)
ROTY 2014
2 Best Newcomer (c64 or Amiga)
Releases
keyboard_arrow_downReleased
Title
Remixed by
Duration
Platform
Composed by
Score
13/05/2021

I

Fury of the Furries - Title theme
kjetiln
4:07
AmigaRemix

Frédéric Motte
92%
13/05/2021

I

Desert Dream
kjetiln
4:59
AmigaRemix

Anders E. Hansen
89%
26/04/2021
Rubicon End Theme (Remix64 20th anniversary Remix)
Kjetiln
4:22
Remix.Kwed.Org

Jeroen Tel, Reyn Ouwehand
82%
01/10/2020

I

R

Giana Sisters Main Theme Symphonic Piano Remix
Kjetiln
3:55
Remix.Kwed.Org

Chris Hülsbeck
87%
01/10/2020
Shadow of the Beast - Intro
FastLoaders
2:19
Scene Albums

David Whittaker
75%
01/10/2020
Shadow of the Beast - Eerie Forest
FastLoaders
2:58
Scene Albums

David Whittaker
0%
01/10/2020
Shadow of the Beast - Inside Tree
FastLoaders
3:49
Scene Albums

David Whittaker
0%
01/10/2020
Lost Patrol
FastLoaders
3:35
Scene Albums

Chris Glaister
86%
01/10/2020
Final Fight
FastLoaders
7:13
Scene Albums

Jolyon Myers
86%
01/10/2020
Overdrive
FastLoaders
4:07
Scene Albums

Allister Brimble
86%
01/10/2020
Cannon Fodder - Recruitment
FastLoaders
2:25
Scene Albums

Jon Hare, Richard Joseph
0%
01/10/2020
Hero Quest
FastLoaders
2:23
Scene Albums

Barry Leitch
0%
01/10/2020
Shadow of the Beast II
FastLoaders
5:25
Scene Albums

Tim Wright, Lee Wright
75%
01/10/2020
Shadow of the Beast III
FastLoaders
2:23
Scene Albums

Tim Wright, Lee Wright
75%
01/10/2020
Turrican II - The Final Fight
FastLoaders
7:18
Scene Albums

Chris Hülsbeck
0%
01/10/2020
Turrican II - Desert Rocks
FastLoaders
3:43
Scene Albums

Chris Hülsbeck
75%
01/10/2020
Turrican II - Dungeons
FastLoaders
3:20
Scene Albums

Chris Hülsbeck
0%
01/10/2020
Turrican II - Traps
FastLoaders
3:47
Scene Albums

Chris Hülsbeck
0%
01/10/2020
Super Cars II
FastLoaders
4:06
Scene Albums

Barry Leitch
0%
01/10/2020
Unreal
FastLoaders
3:22
Scene Albums

Reyn Ouwehand, Charles Deenen
0%
01/10/2020
Elvira - Mistress of the Dark
FastLoaders
5:01
Scene Albums

Dave Hasler
0%
01/10/2020
Elvira II - The Jaws of Cerberus
FastLoaders
9:38
Scene Albums

Philip Nixon, Jezz Woodroffe
0%
01/10/2020
Golden Axe
FastLoaders
3:01
Scene Albums

David Whittaker
0%
01/10/2020
Castle Master
FastLoaders
5:01
Scene Albums

Matt Furniss
0%
01/10/2020
Ghouls n Ghosts - Title Theme
FastLoaders
3:39
Scene Albums

Tim Follin
81%