Oxx - Exos - Acid 2 - (Bring the Beat Back)
Track info
Arranged by:
Member profile:
Original SID:
Original composed by:
Duration:
3:08
Released:
14/07/2022
All-Time charts position:
1232
Score:
82%
Story
Another pick from deepsid that caught my attention.
Bring the beat back is ripped from the song justified and ancient, from the album the white room by The KLF, one of my favorite bands from the 90's. I strongly recommend listening to the album if you've never done before (but am also sure that you all did 😊 )
This remix has added the following experiments to my learning journey:
1. Direct the outputs of the tracks that together form the melody or bass or drums to a dedicated bus first, instead of sending them directly to the master. I can't believe I have been missing this from the start, because I benefited so much from it.
2. The sub bass. (Awareness of the low end. I still don't know if it is good enough or not.)
3. Side chaining & ducking (kick and bass bus), which I was aware of and did for one of my remixes before but neglected till this one afterward. This time I also experimented with the attack and release.
4. Amp envelope ADSR adjustments for certain parts of the remix. I had been doing some alterations for all kinds of parameters but never programmed any automation for amp envelope ADSR, and it was a great help especially for the bass to be heard clearer in the second part of the remix where it plays more aggressively. Yes you can clone the track and change these values there but..
and more and more.
This is my learning journey and I am grateful to all of you for giving your time and having patience listening to my work and mostly for your valuable feedback.

DAW: Cakewalk by BandLab
Synths: Vital, Surge XT, Decent Sampler ( the synths sample pack by Matthew: https://www.pianobook.co.uk/packs/the-synths/ )
Drums: Mostly with samples ripped from a free demo by WA Productions (SoundCloud)
Tempo: 125 BPM
Base: Am
Best regards.
Oxx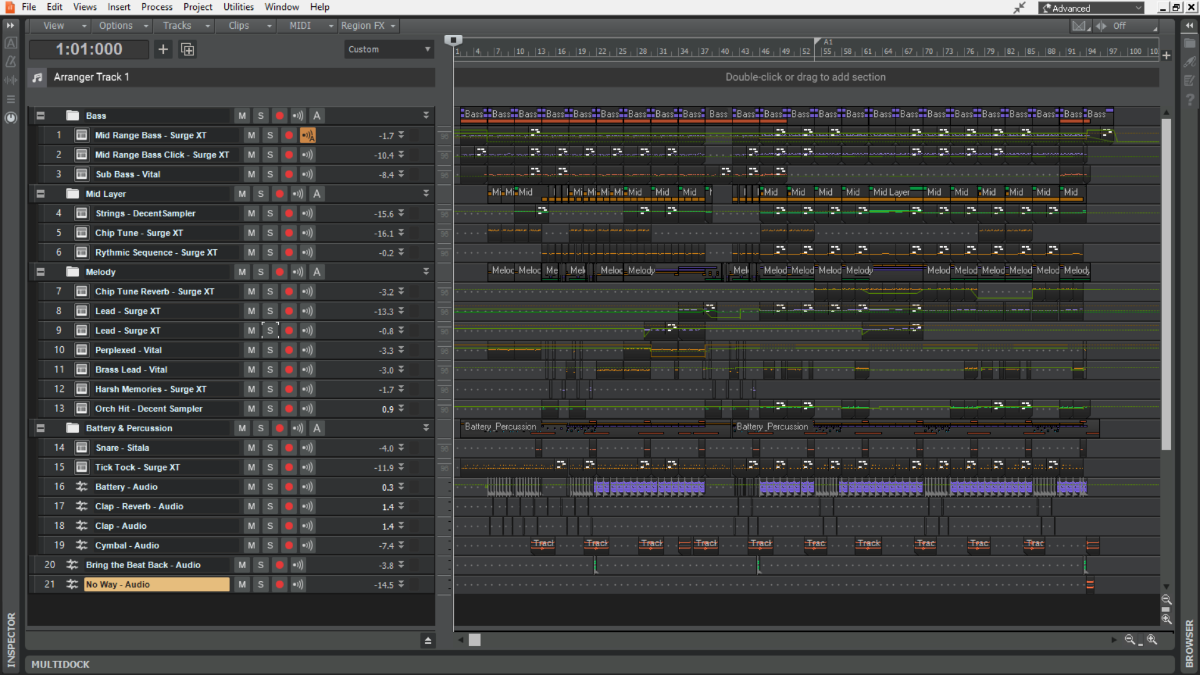 Shouts
DMC shouts:
Amazing song that sounds fantastic in so many ways, BUT the low end. I loaded your track up in wavelab and boosted frequencies around 60Hz about 6dB. Instant increase in punch. Maybe you need to work on a more linear sound in your room.
Reviews
No reviews available.
Make your vote and be the first to submit a review!