Site Improvements
There have been a few improvements made to this website behind the scenes during the past months that we would like to highlight for you here.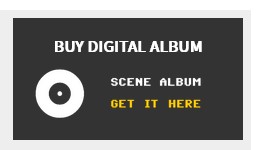 Album List
The Album list is now complete - we think. 😁 All the C64, Amiga and Atari ST remix albums we know of are now on this list. If you think there's one we missed, please let us know!
In addition, the links where you can buy/download individual albums have all been been updated (see insert on the right for an example). Unfortunately, a few older albums are simply not available any more anywhere, neither as physical albums, nor on streaming sites. But the rest should all point to existing websites or webpages now.
All tracks on all albums that remix Commodore-64 SID tunes have been updated with links to DeepSID! This also means that now when you search for remixes of a favorite SID tune of yours, say Auf Wiedersehen Monty, on the resulting list you will also see remixes of that tune that appeared on albums. Check it out: All remixes of Auf Wiedersehen Monty
Search Improvements
Search results now show small thumbnails to indicate the album on which the given remix can be found. Remixes that can be downloaded from the RKO or AmigaRemix sites are indicated with corresponding thumbnails, too. See image on the right for an example when searching for Commando.
Composers are now cross-linked in the database, too. Say, you're looking for all remixes of Tim Follin's tunes: no problem, here they are, including remixes of both his Amiga and C64 tunes.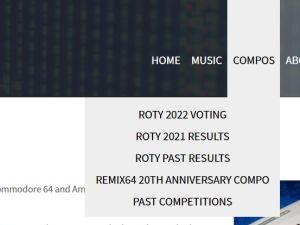 ROTY ➡ Compos
You may have noticed already that the old Remixer of the Year menu item has been renamed Compos. Here you will find links to both ROTY Awards of past years and the current year's ROTY voting page, just like before. But now you'll also find links here to past compos organized by the Remix64 team. Any compos that are currently ongoing will also show up under this menu in the future, so watch this space!