New Album by FastLoaders C64 Rocks Now Available!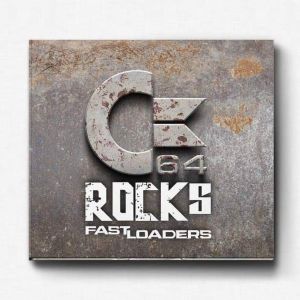 The FastLoaders have officially released their latest album C64 Rocks, which is now available for purchase as a digital download and will be available as a physical album on June 2, 2023. Here's the official press release:
---
FastLoaders - C64 Rocks
FastLoaders ignite the Spirit of Processor Punk with the new Triple-CD Album C64 Rocks and a launch party concert.

LONDON, UK – April 20, 2023 – Iconic 8BIT rock band FastLoaders is set to revolutionize the scene once again with the release of their much-anticipated triple album C64 Rocks.
Paying homage to the legendary Commodore 64 (C64) sound chip and its disruptive, edgy roots, FastLoaders brings back the groundbreaking music that shook the gaming world 40
years ago.
Reinvigorating C64 tunes from gaming classics like Rambo, Commando, and Sanxion, C64 Rocks features 55 electrifying tracks arranged and performed by guitar virtuoso Jarle H. Olsen, powerhouse drummer Bjarte K. Helland and versatile keyboardist Kjetil Nossum. Their signature blend of massive guitars, lush synths and varied arrangements breathes new life into the works of pioneering composers such as Rob Hubbard, Martin Galway, Ben Daglish, Tim Follin, Fred Gray, Martin Walker, and Matt Gray.
Celebrating the album's release at the C64 Rocks Launch Party on June 2nd at London's famed Underworld club in Camden. This marks FastLoaders' triumphant return to the club
since their last performance in 2016. So don't miss this chance to be part of the resurgence of a musical revolution. Order your copy of C64 Rocks and secure your tickets to the C64
Rocks Launch Party today.
---
For more info click the links below.
LaLa has also reviewed the album - check it out at this page.