Alex Barg (PICRARD)
Member Profile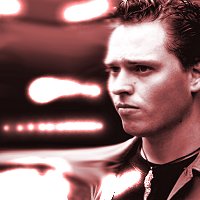 Handle:
PICRARD
Real name:
Alex Barg
Homepage:
Contact:
Location:
Germany
Born:
1975
Joined Remix64:
July 2008
Remix projects:
Voting profile:
About me
Commodore Bio:
The music on the C16 was not great, but it was easy to create in basic😊
The C64 has fascinated me with its SID-Sound, I always turned on the music loud,
and copied it on audiocassette to listen to it in my Walkman.
Later in a band we used the programm
"Micro Rythm"
to emulate drums, because we were only two guys who played guitar and we had no drummer.
The first tracker I´ve used was the
"Soundmonitor"
on the C64
written by Chris Hülsbeck, but it was to complicated to me😊 (this time)
Between this we used the AMIGA-trackers(Soundtracker,Protracker,Noisetracker,Oktalyzer) to create Sounds,
especially to emulate a drumsets, bassguitar and for digital FX.
Later I´ve used the
Fasttracker 2
in dos mode and the
Mod Plug Tracker
in win mode.
computer history:
1986(85??) - Commodore 16, Datasette
1987 - Commodore 64, Datasette
1989 - Commodore Amiga 500
1993 - PC AT286 16Mhz
…. PC386 40Mhz …. PC486 100Mhz … Pentium …. … .. .
but today I have some c64, C16, AMIGAs, CPC…. and Floppies,too😊
Here are two older examples of my work(don´t rate `em😉 !!!!):
Giana Sisters Highscore created on the AMIGA-Noisetracker in 1992
MP3
MOD
Arkanoid created on the Fasttracker2 in 1995
MP3
XM
Releases
keyboard_arrow_downReleased
Title
Remixed by
Duration
Platform
Composed by
Score
11/04/2011

I

The Great Giana Sisters Metal
PICRARD
3:06
Remix.Kwed.Org

Chris Hülsbeck
58%
19/03/2011
R1D1 Theme
PICRARD
2:25
Remix.Kwed.Org

Antony Crowther
68%
27/04/2009

I

Ghosts'n Goblins
PICRARD
4:12
Remix.Kwed.Org

Mark Cooksey
83%
13/04/2009

I

Tiger Mission Main Theme
PICRARD
3:08
Remix.Kwed.Org

Johannes Bjerregaard
74%
14/09/2008

I

Sigma 7 Main Theme
PICRARD
2:14
Remix.Kwed.Org

Rob Hubbard
74%
21/07/2008

I

Arkanoid Main Theme
PICRARD
2:23
Remix.Kwed.Org

Martin Galway
75%
15/07/2008

I

Space Harrier
PICRARD
4:05
Remix.Kwed.Org

Mark Cooksey
76%