Sven Schneider (neriakX)
Member Profile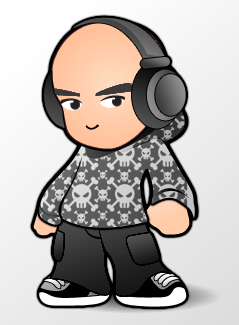 Handle:
neriakX
Real name:
Sven Schneider
Contact:
Location:
Germany
Born:
1971
Joined Remix64:
October 2011
Remix projects:
neriakX

Voting profile:
About me
I'm an 80s child, born in the early 70s. I listened to a lot of songs on radio before I got my first real home computer, the Commodore C=64.
Since then I'm addicted to compose my own sounds on computers. Started with Chris Hülsbeck's Sound Monitor, then upgraded to Rockmonitor ... hunting for all the tight samples (Bad Cats had great ones!.
Luckily I had a friend who was a real genius in eclectronics. He sold me a lot of selfmade Eproms and also a digitizer to sample some stuff with. After that I switched to the famous Commodore Amiga 500, which was a real upgrade and put my sounds on a higher level. I guess I've spent more time on tracking in Pro and Fasttracker 2 than into gaming these days =)
I did many things from then on and got used to some DAWs on PC later liker Cubase, Reason, Renoise, Ableton Live and stuff. Also I released some Techno vinyls with a friend but I never got a full-blood musician. However I'm still very passionate about the old melodies and sounds and I even startet to learn the E-Guitar 😊


I'm glad that I found this site on the interwebs and it just makes my heart glance listening to that old vibes!
Cheers,
Sven aka neriakX.
cheers,
neriakX (Sven Schneider)
Releases