Tobias Linder (MoonshineFox)
Member Profile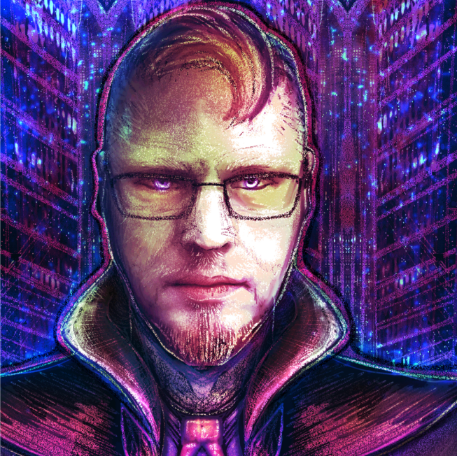 Handle:
MoonshineFox
Real name:
Tobias Linder
Homepage:
Contact:
Location:
Sweden
Born:
1981
Joined Remix64:
March 2018
Remix projects:
Voting profile:
About me
Been a gamer since before I can remember, starting out on the Atari 2600.
Started making music and quickly got into remixing in the mid 1990's, joining the modscene by then.
Have had remixing retro tunes as a side hobby for at least 15 years, but really never released my works to the public. This account is about changing that.
Being a Swede, the typical schlager transposition is something of a trademark of me and my songs. Expect to find them in almost every song I make.
I'm a fairly picky and niche reviewer, so don't feel offended if I don't enjoy your mix.
---- Warning, boring part ----
Since this has happened on multiple occasions now I figured it's time I lay this out in text.
You may not, under any circumstance, reupload any of my content to your channel or website without written permission from me.
This includes video footage and audio clips, whole or in part. Fair use applies, meaning you may use my music and/or footage if you are reviewing them.
Should you wish to use my music for a video in which you are not reviewing, but simply want it to be the soundtrack or background music, please contact me at moonshinefox(at)gmail(dot)com. I will usually not have a problem with it as long as you ask permission and provide proper credits and link to my Soundcloud.
Achievements
ROTY 2018
2 Best Newcomer (c64 or Amiga)
Releases
keyboard_arrow_downReleased
Title
Remixed by
Duration
Platform
Composed by
Score
03/01/2022

I

A Prehistoric Tale - Main Theme (Atari inspired version)
Moonshine Fox
6:34
AmigaRemix

Jochen Hippel
82%
27/03/2019

I

Enchanted Land - The Cave
Moonshine Fox
4:26
AmigaRemix

Jochen Hippel
85%
28/07/2018

I

Enchanted Land Intro
Moonshine Fox
3:43
AmigaRemix

Jochen Hippel
87%
20/02/2018
A Prehistoric Tale - Title Theme
Moonshine Fox
6:34
AmigaRemix

Jochen Hippel
77%
20/02/2018
Clown-O-Mania
Moonshine Fox
4:02
AmigaRemix

Roman Werner
89%