Moonshine Fox - A Prehistoric Tale - Main Theme (Atari inspired version)
Track info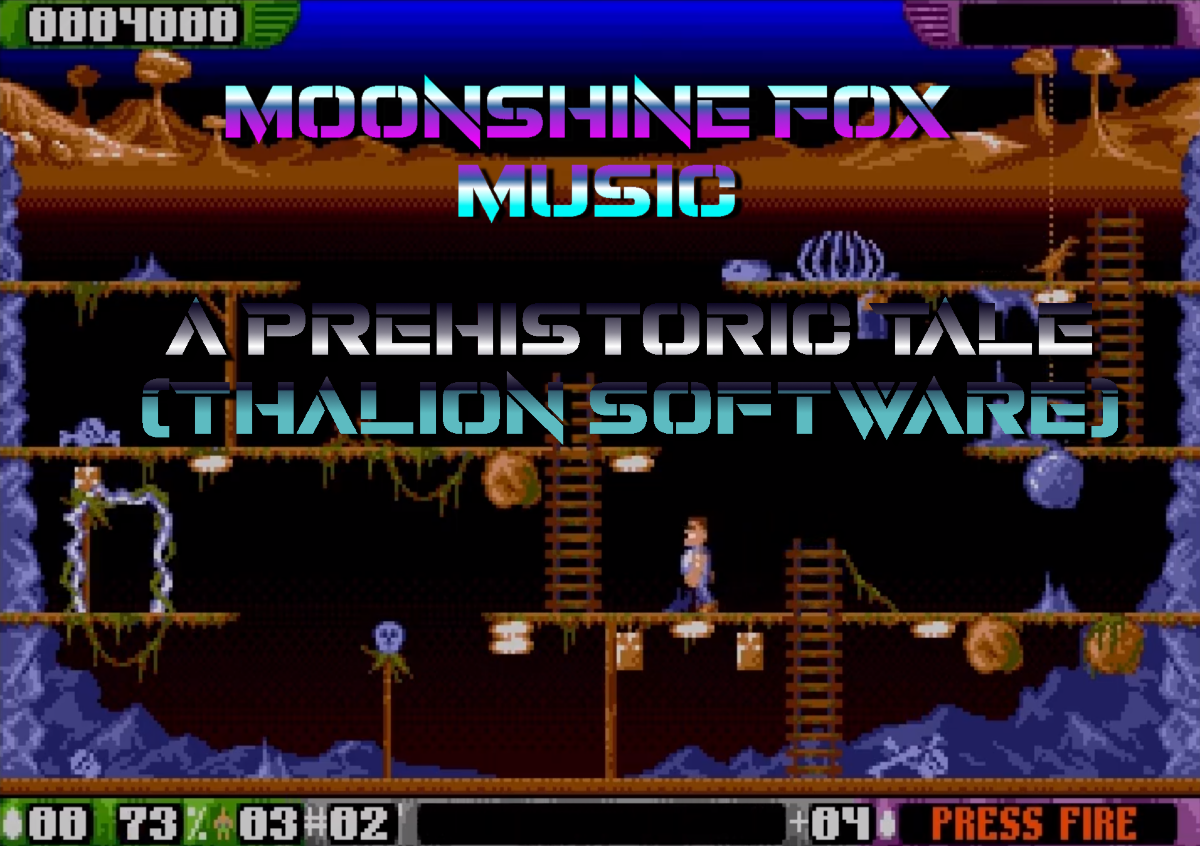 Arranged by:
Member profile:
Original composed by:
Duration:
6:34
Released:
03/01/2022
All-Time charts position:
298
Score:
82%
Story
Original song by Jochen Mad Max Hippel, for Thalion Software's A Prehistoric Tale (1990), developed by The Lost Boys for the Atari ST and Amiga 500 home computers.
I remixed this song many many years ago (and it's available here on AmigaRemix), but I only really knew of the Amiga version of the song. I have learned a lot about music making in the years following, and having recently talked to people about the Atari ST version, I figured it was time I tackle this tune again, this time in ATARI MODE. It's still largely the same arrangement, with a few differences here and there to account for the Amiga and Atari versions being subtly different. I did however end up changing it slightly more towards the Amiga version, particularly in the end, as I felt the end kind of dragged a bit in the Atari version. Still, the sound and feel is unmistakenly the Atari version.
Special thanks to all of the amazing remixers out there, whose tracks I've taken inspiration from. Especially dw1664, whose acoustic cover was the guideline for how I wanted this remix to flow.
Finally a heartfelt THANK YOU to Jochen Mad Max Hippel, for the original arrangement! WIthout you, none of these glorious remixes would exist, and I dare say, some of would never have pursued our musical hobby with such passion without your inspiration.
Thank you, Jochen!
Shouts
Classic tune, lovely beat, aggresive bass, well produced and nicely mixed.
I always preferred the amiga version to the atari one, but this is a good remix I must admit.
Pure sugar! Definitely better than your first remix!
Very nice.
Reviews
No reviews available.
Make your vote and be the first to submit a review!