Daree Rock
Member Profile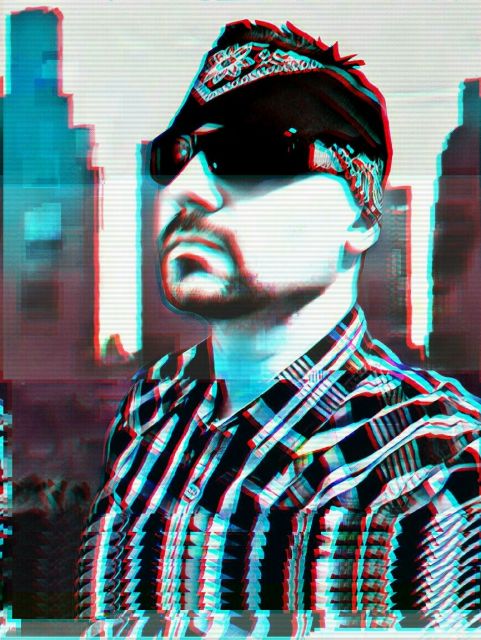 Handle:
Daree Rock
Homepage:
Contact:
Location:
Germany
Born:
1974
Joined Remix64:
March 2008
Remix projects:
Voting profile:
No votes cast.
About me
Daree Rock was born and raised in Berlin - Germany.
In the early 80ies when Electro Funk, Breakdance and Electric-Boogaloo arrived Germany he discovered his passion for this new kind of music.
Influenced by Newcleus, Jonzun Crew, Planet Patrol or Paul Hardcastle he began to collect Electro Funk records and played them as a DJ in many clubs in Berlin.
After a long time as a DJ and inspired by hundreds of records that he played Daree Rock started to produce his own music.
Daree's music is an unique combination of new- and oldschool Electro Funk elements, Breakbeats and melodic sounds.
Many times he also uses a vocoder for his distinctive music style.
In 2008 he produced his first album called This Sound. This album reflects his large bandwidth of creativity.
Around the same time Daree Rock created several remixes for the famous C64-Remix-Community. The remixes Turrican 2 - The Final Fight and Dwarf Fly Remix were very successful. Many radio stations and podcasts played these songs.
In 2012 Daree Rock produced a new song called City of Lights, a fresh and beatpumping homage to newschool Electro Funk and Acid-House. City of Lights can be downloaded at a lot of online shops.
In 2015 he created his new album Time And Space.
Releases
keyboard_arrow_downReleased
Title
Remixed by
Duration
Platform
Composed by
Score
03/11/2011
Beams of Light
Daree Rock
4:54
AmigaRemix

Walkman
54%
28/09/2011
Dwarf Fly Remix
Daree Rock
5:34
Remix.Kwed.Org

Klaus Grøngaard
82%
03/03/2008
Turrican 2 - The Final Fight
Daree Rock
4:57
Remix.Kwed.Org

Markus Siebold
77%
03/12/2007

I

The Last Ninja - The Wastelands
Daree Rock
4:10
Remix.Kwed.Org

Ben Daglish
64%