An Interview with Bastian (Interview by Bart Ten Brinke)
Bart
First, I would like to congratulate you with being one of the first artists who actually has commercial success with Commodore 64 related music. Which brings me to my first question, how did you ever get started with the Commodore 64?
Bastian
I started out as a muscisian on the Amiga, but all my friends had 64's. I always thought the 64 was much better sounding then the Amiga. I used to come over with empty tapes and fill them with 64 music. By the time i got my own 64 it was '93 and all my friends had moved on to the PC.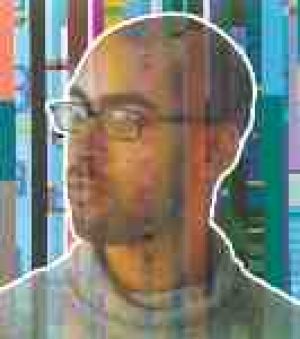 Bart
What sid tunes, composers and games are your personal favorites?
Bastian
I like Drax, Mitch and Dane, Reyn Ouwehand, Vibrants, JCH, Jeroen Tel, SMC, 4-mat, Geir Tjelta, and I'm forgetting some.... Games: Hawk Eye, Creatures II, Turrican, Last Ninja, Ninja Spirit, IK ....
Bart
A little while ago it was possible to download sids from your site, so that means you know how to program the original sid chip?
Bastian
I made some sids in DMC but nothing to be too proud of, then i started using the Triad Midi Slave. It's a program by the group Triad which runs on a real 64 making it midi controllable. You can program your own sounds and use them in your real music.
Bart
Which instruments do you use for your songs these days?
Bastian
Synths: The Sidstation (http://www.sidstation.com), jx8p, poly800, dx27, Alpha Juno II, FS1R

Sampler: s760

Misc: Guitars, Organ
Bart
Journalists describe your music as an 80s crossover between Daft Punk, Prince and Lenny Kravitz. How would you describe your songs?
Bastian
Electronic Funk with influences from the Gap Band to Britney Spears.
Bart
After releasing your CD Ready, you changed from record company from Virgin Records to Supertracks. Why did you do this?
Bastian
Virgin was bought by EMI last year and they sacked the entire staff. The new Virgin-EMI team was not interested in doing the 2nd Bastian album. I signed to Supertracks because they gave me the best deal, they are a very flexible company and we think alike.
Bart
Had you ever expected Ready to be such a big success?
Bastian
Yes, I'm a positive thinker 😊
Bart
We haven't heard of you much after the release of your CD. What are you working on now, and when can we expect your next CD?
Bastian
The new single Paper Love from the new album it's all downhill from here will be with you in the 2nd week of 2003.

Bart
Looking at your video clips, site and CD-Cover, your love for old computers is obvious. Is collecting this kind of equipment a hobby of yours? If so, what kind of exceptional hardware have you got, and more important, what are you still missing?
Bastian
😊 I didn't think of it as a hobby, but now that you mention it... maybe it is 😊 I have 5 c64s, 3 Amigas, an Atari St, a Philips p2000, an MSX, NES, Atari 2600, and 2 strange pong-ish games. I found that it's not that hard to find interesting hardware, but it's hard to find software and cardridges...
Bart
Are you familiar with the thriving internet community which produces commodore 64 related remixes? (Sites like www.remix64.com and remix.kwed.org)
Bastian
Yes I am... but I'm not a big fan of the real versions of SID tunes. I'm a bigger fan of the SID versions of real music.
Bart
Is there anything you want to add to this interview?
Bastian
Eeehmmm... yes! For those of you who are interested: I will be 'spinning' SIDs December 13th 2002 at Waterfront (Rotterdam) and December 14th at De Vloer (Utrecht). And of course, thank you for the interview. Greets, Bastian
If you have never heard a song from Bastian, you should! I personally have never heard someone use those powerfull commodore-leads in a funky dance setting like this.It's a blend of retro and modern music that just gets you going! As I said, if you don't know Bastian: hope I've tickeled your senses and if you do.. well I certainly can't wait for his next album! It's all downhill from here!

- Bart