guru512
Member Profile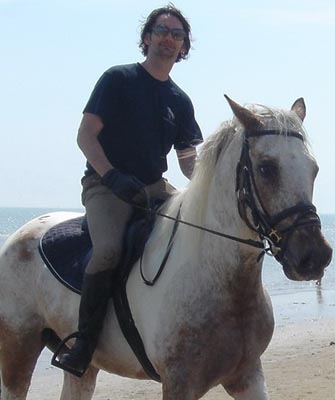 Handle:
guru512
Contact:
Location:
Austria
Born:
1972
Joined Remix64:
December 2001
Voting profile:
About me
I bought my 1st C64 1985/1986.
For a while I just swapped some discs with local guys. Later i got hooked on intros. after messing around with some lame demo-creator which i got from a friend I learned Assembler language by examining and reverse engeneering intros by various groups.
My 1st self coded intro brought me into the group
TDS - the Darkness
. not much going on there, but i started swapping disks with some good groups and coded a few intros for TDS. Sometime in 1988 i bought an Amiga 500 and changed to GFX-Artist as main job. I joined TSK-Crew which was imho one of the best groups with some major and especially good releases (eg. Katakis on 1 Disk + Trainer, Dragons Lair,...). The c64-only members of TSK-Crew split off and founded COSMOS (greetings to Antitrack!) after a while, and TSK (Amiga) changed it´s name to Immortal.
We had lots of fun with our new members (Ray Jackson, Creeping Death(Red Bull), Arnie, Copyright Hunter) with using strange locations for hooking up our Amigas to access BBSs without paying any phone-bills😉 and Calling card stuff. Arnie even setup our own BBS named 'Asgard'.
Around 1994 i built my own ftp-site 'VF' which quickly became one of Europes Top 0day sites. I got to know some very 'leet' people , joined Dynasty (the best german games group back then), and did some jobs for Paradigm,Myth (installer design , release test+packing).
Naturally we've been to several of those funny scene parties back then between 1987-1993, most were held in funny places like:
a barn in Austria
some abandoned production facility
a pub in the countryside
an air-raid bunker
underground parking lot
The bigger events were:
1988 , 1st of Oct. TSK - Megaforce - Quest Party in Salzburg (im Haus der Jgend)
2000, summer Dynasty - Paradigm - Devotion BBQ at university campus Twente .NL