News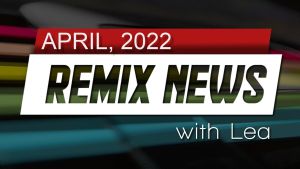 12/05/2022
Would you like to have a quick overview of what remixes have been released in the month of April? You're in luck, because that's exactly what the Remix News are about. Courtesy of Lea, Mordi and SLAY Radio.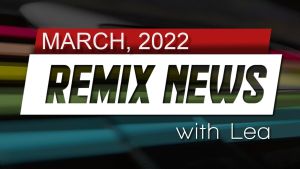 11/05/2022
A little belated, but here is the March edition of Remix News, courtesy of Lea, Mordi and SLAY Radio.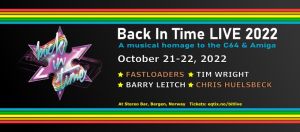 10/05/2022
Back In Time Live is back in 2022 and is tentatively scheduled for Oct 21-22 to take place in Bergen, Norway. Confirmed guests so far include Tim Wright, Barry Leitch, Ziona, and Chris Hülsbeck - and, of course, the organizer FastLoaders themselves. Tickets are available at the link below, or if you still have your tickets from the canceled 2021 event, those are valid for this one, too.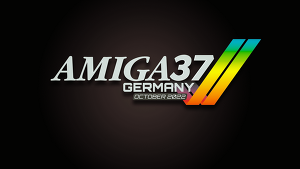 09/05/2022
The world's largest Amiga-only event Amiga37 will take place on 15-16 October, 2022 in Mönchengladbach, Germany. The aftershow party will feature live musical performances by the FastLoaders, Chris Hülsbeck, Patrick Nevian (of Hülsbeck's The Piano Collection fame), and others. For further information visit the event's website where tickets are also available for purchase.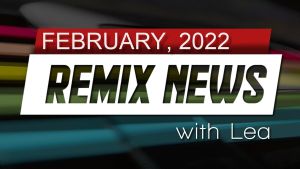 09/05/2022
Yes, you've read that correctly - Remix News for February is out. Unfortunately, a backlog of the news have piled up due to the recent move of SLAY Radio HQ (the producer of the news videos), but that's mostly done, so Slaygon is now busy catching up. Without any further ado, here they are, all the remixes that were released in February 2022.

05/05/2022
After a long, nearly 3 month hiatus, SLAY Radio's weekly live show will be back on the air again on Thursday, May 12, 2022 at 20:00 CET! Woohoo!
SLAY Radio: Hello Everyone! Almost forgot about the fact that we exist, ey? Well, here we are, it just took a bit longer than expected 😊 Let's hope the new setup will be worth the wait. Requests, chats and sneak-peek into the new studio, yay! Join us and SLAY tuned!
If this is the first time you hear about SLAY Radio (I certainly hope not!), just head over to their website to learn more about it and then tune in on Thursday for tons of fun live with Ziona and Slaygon.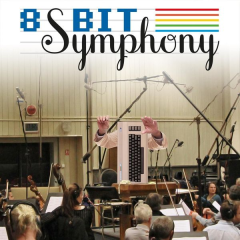 03/04/2022
The recording sessions for the 8-Bit Symphony Pro album are taking place this weekend in Prague with the 85-piece Czech Studio Orchestra. You can watch the first two of those sessions that were streamed live on Saturday at the links below. If you've never seen how orchestral recordings are done, it's quite fascinating to watch! Thanks to c64audio.com for making these sessions available to all fans!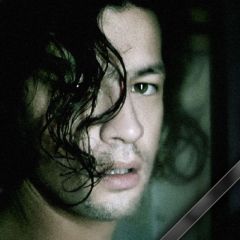 30/03/2022
It is with great sadness that we inform you that Erwin Beekveld, better known in the remix community as Tron has passed away earlier today after a battle with lung cancer. Erwin was a much beloved and highly respected member of the scene, and his tireless support was celebrated with a ROTY Lifetime Achievement Award in 2015. His kindness, generosity and friendship touched many of us, and he will be missed dearly. Erwin was just 52 years young... Farewell, Erwin, may you rest in peace.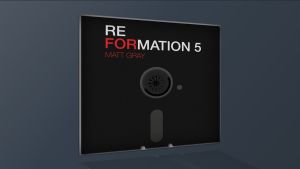 21/03/2022
Whoa. Matt Gray's Reformation 5 Kickstarter was funded in just 9 hours and 30 minutes - a record time for a Reformation crowdfunding project, and quite possibly for any Commodore remix related project. Congrats to Matt and three cheers to all the wonderful and supportive fans of SID music around the world!
The Kickstarter is not over, yet - you still have 16 days to get on this train and there are several stretch goals still to reach!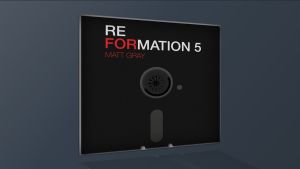 18/03/2022
Hot on the heels of the digital release of his ReFourmation album, Matt Gray has just announced a Kickstarter campaign for Reformation 5. Do note that as per Matt Gray, sadly, this will be the last Reformation album - but it will be a doozy:
A complete set of new remakes of all Last Ninja 2 tracks.
Up to 10 new track selections from Personal Backers.
Additional selections and remakes from previous Reformation albums.
A complete set of Last Ninja 1 remakes.
A Limited Edition Presentation box to hold the new LN2 and LN1 CDs.
The campaign will lanch on Monday, March 21.